Drivvo Car Management – Best Android Apps from Google Play
|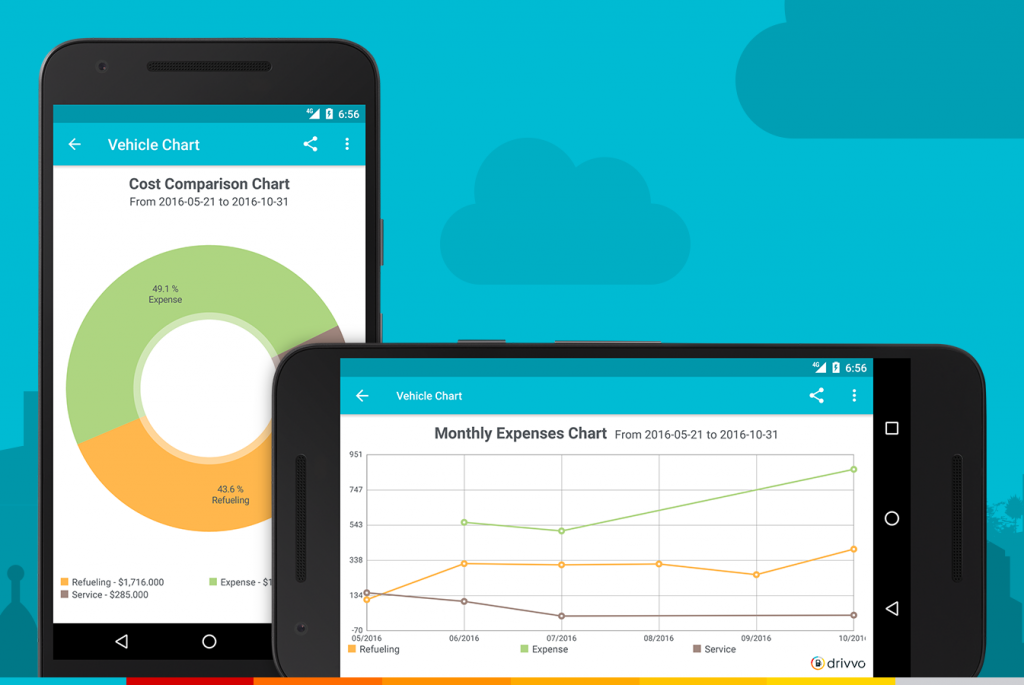 Best Car Maintenance Apps for Android to Take Care your Car
It is true that technology has changed our lives and leaves a significant impact on our everyday lives. So why to lack behind regarding car management. Android Power Hub has introduced Drivvo Car management, which allows you to keep the monthly expenses managed and organized by using just smartphone. Drivvo for Android offers total management for your car by keeping track of the odometer reading. If you want that mileage of your car can be easily tracked then Best Drivvo car App also helps to track the fuel. It is a perfect, complete package for car management available online.
Advantages Offered by Drivvo Car Management
Drivvo is one of the perfect apps that works perfectly with other car apps known as CTM Car, Fuelio aCar, Carango. If you want to keep track of the statistics, then Drivvo serves really well. Drivvo car management app is embedded with advanced reminders, which indicate you to maintain the routine for your vehicle. Drivvo also provides you report with worst and best fuel efficiency. Improve the fuel efficiency and get most out of a tank of gas.
We can understand that gas prices are continuously increasing so Drivvo car management will help you best.
Keep up the Maintenance of Your Car
Drivvo car management is a free app. The in-app purchases allow user to keep it up to date. If the ads frustrate you, then download the PRO version which offers advanced options to the users. You can Export data to Excel spreadsheets or CSV by maintaining the charts. The popular app has great reviews and individuals will be able to keep track of the details about the vehicle.
Features of Drivvo Car Management App
Following are the features of Best Drivvo car management App
Odometer that reads the trip mileage input.
Fuel management system is integrated with advanced options
Keeps the record of maintenance services, filling up fuel and accessories purchased
Drivvo is perfect for the gas vehicle
Drivvo helps to maintain the statistical data reports and charts which allow you to control the vehicle expenditure
The advanced reminder option upkeeps the maintenance of car.
Pros Drivvo – Car Management
The Drivvo app is available with the PRO version as well as a free app that offers exceptional benefits. With this excellent app, you can quickly fulfill your tasks and manage the expenditures. Easy to use app never gives a slow response because it is a newly designed app.
The users can register as many vehicles with Best drivvo car App
Export or import the car usage data
Adjust, share, and edit the charts which are prepared through Free drivvo car App
Drivvo for Android Pro app removes the additional ads.
Drivvo car management app has clean and neat interface
The records are accurate, and reminders work on time.
Helps to create awareness on expenditure
While using the Drivvo app, app makes you well aware of the money; you are spending on your vehicle.
You can download Drivvo for PC as well as for your Android devices by clicking here.

Drivvo Car Management Reviews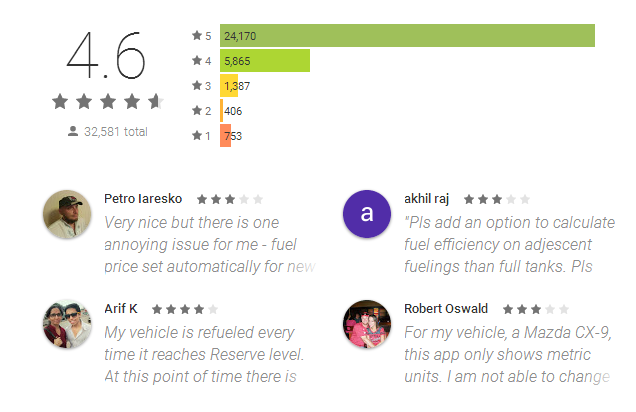 Final thoughts
There are many apps, which helps to make your life easy by saving some extra cash. After scrolling through hundreds of apps, Drivvo car management is a well-suited app for your needs. So use it effortlessly and take care of your favorite car.
Keep visiting Android Power Hub for more apps.