Top 5 Latest Fashion Apps for Android to get the Fashion Ideas
|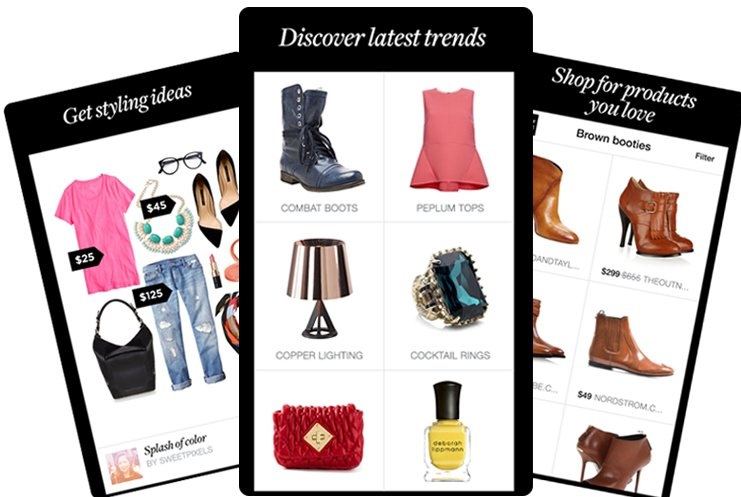 Are you Fashion savvy person who loves to stay in style all the time? Alternatively, are you bored with the same sense of dressing? Then there is no aspect of our life that remains untouched by technology. Technology proves to be a blessing for many people. Those days are gone when you have to walk store to store to find your desired outfit. Technology provided us a way to do shopping with the ease of home. You can access each store with your mobile phone, tablet or laptop. So help yourselves and make use of the Fashions apps.
Android Power Hub has gathered the fashion apps you need now to stay in style. The fashion apps to download allow you to choose the significant trends from the comfort of couch. With the latest fashion apps, you can easily share your favorite styles with your friends along with best combinations and fashionable photos. Following are the best fashion apps, which you will surely love.
Polyvore Style – Fashion Apps
Polyvore is one of the best fashion apps that owns a built in play style editor. You can create various looks from thousands of accessories and clothes. You can finalize the look by purchasing the items you like. The main aim of the app is to provide true inspiration for all you want to make finest fashion choices. So scroll through the hundreds of choices. The apps editorial collection for ideas lets you wear trends that suits you. So stay in style in the affordable price range through Polyvore.
Click here to download one of the Top fashion apps.

Myntra Online shopping app
Myntra app, lets you have one of the happy experience with the wide range of products and great offers. Myntra delivery service is faster mainly in India. One of the simply designed fashion apps is good. The app notifies you about the sale and various products of your choice. Now you can shop easily, anywhere and at any time. One of the most popular India`s shopping app owns more than 250 million customers because of its reliability and best service.
Download best fashion apps for guys or girls by clicking here.

Jabong – Fashion Apps
Jabong is the leading online shopping store for branded and fashion accessories. The delivery time is great and site is authorized to sell branded clothes at reasonable price. Now you simply do not need to go anywhere for shopping because jabong provides best assistance to shop with the ease of home. It is rated among the fashion apps 2017 because of good return and exchange policies.
So why are you waiting? Shop now and avail the sale of the season by clicking here.
Romwe
Romwe is the online shopping platform for women with thousands of trendy and best shopping items in reasonable price. The ROMWE APP is an ultimate fashion destination that allows you to browse the selection and stay trendy anywhere and anytime with a great app. The shipping is available free worldwide with great customer service. It is one of the great fashion apps that provides notifications about new arrivals, sale items and much more.
To browse the wide collection of fashion items, click here.

Voonik
Do you want to revamp your wardrobe? Then try out Best Fashion Apps of 2017 Voonik, one of the best women clothing and fashion accessories website. Get easy solution and stay trendiest in apparel, jewelry, cosmetics, and footwear at affordable prices. All of your favorite brands from western and Indian styles are available on this platform. The stylists will provide you best assistance and help you to find the desired product. So get beautiful dresses at affordable prices.
Click here to download the Genius Fashion Apps free to get Fashion App And Style Services within your reach.

Signing off
That`s it all guys. Enjoy using these fashion apps and boost your skills to wear best fashion accessories. Download fashion apps for android right away and make the best fashion choices.