5 Great Adobe PDF Alternative Options
|
Are you looking for ways to make a PDF?
PDFs have gained worldwide recognition because of their small sizes and effectiveness in preserving files and their quality. It's estimated that there are over a trillion PDF documents in the world and still counting.
In recent years, the demand for the use of PDFs grows higher. However, there's no increase in the software used to create and view them. Adobe Acrobat is a famous PDF editor, but some people find it inefficient or incompatible with their devices.
What's great is that Adobe PDF alternative options are plentiful online. Check out these alternatives and choose the one best suited for you today.
These 5 Top Adobe PDF Alternative Options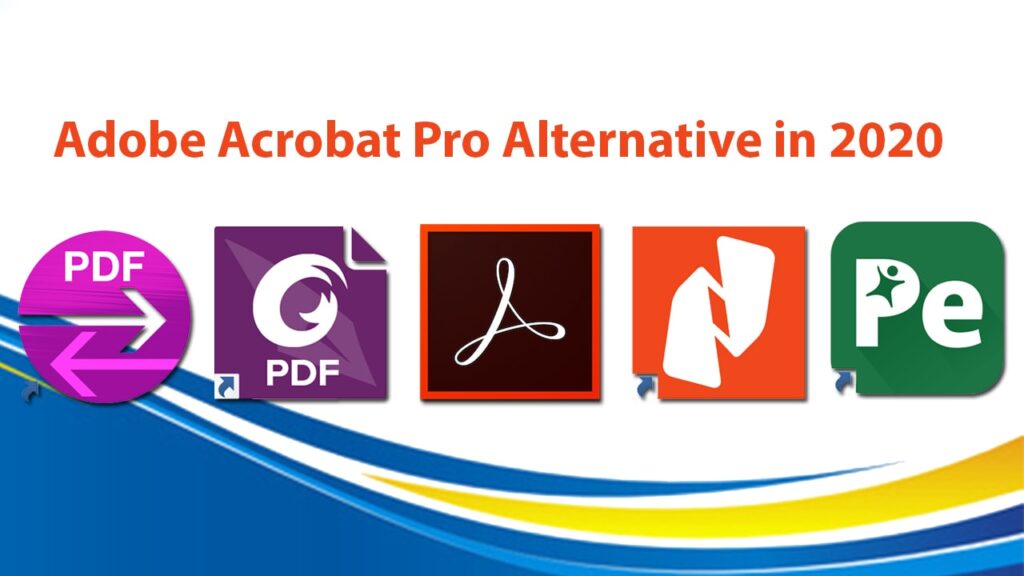 1. Nitro Pro
Nitro Pro is a software provider that took inspiration from Adobe. Its PDF solution is immersive and intuitive which makes it easy to use. It follows the ribbon menu structure, which saves the user time from extensive training to learn it.
Nitro Pro is excellent for people who like to do their work on the go. If you like to do your work on a Windows tablet, this software is perfect for you because it's optimized for it. Also, it doesn't have a subscription system, and it focuses on professional use.
2. Microsoft Word
Microsoft Word is another famous program among students and businessmen. This is because they can save the documents they make as PDFs in the program. In the past, Microsoft Word didn't have this feature, making them less desirable than they are now.
However, versions like 2013 and 2019 have made improvements and now you can convert your files to PDF. It's a simple tool and a great Adobe PDF alternative. What's great is that it's also easy to learn, so students and employees who use it can use it without any issue.
3. Online PDF Editor
Smallpdf is an online PDF Editor as good as an alternative PDF reader. It's perfect for document conversion to pdf and pdf to document. The basic features it offers make it simple to use and do minor changes to your documents.
Do you need a PDF service that features a programming language for your PDF needs? Visit the website to check it out.
4. Apple Preview
Apple also has products that can meet your PDF needs. There's one built into every version of macOS, even the latest version. It's not only good at working with PDF files but also offers other image-editing features.
5. PDF-Xchange Editor
PDF Xchange editor is a good alternative to Adobe PDF for Windows. It's a little complicated to use but has a great editing program for Windows. It features stamping of a document including QR codes.
It can read out selected text as it's integrated with a translation program. Also, it resolves the issue of originality and can recognize if the document is original or not. This helps you with your work as it ensures quality.
Know Your Adobe PDF Alternative Options Today
PDF is here to stay and you can expect more from them for the next decade. Improve your document making skills with these Adobe PDF alternative options today!
You don't have to stick with the default tool offered by Adobe. Try out any of these alternatives, especially if you need to edit or read PDF files on the go.
There is more to know about PDF's and their alternatives. Check out our other articles and learn all you can today!