Top five amazing Android chat and Text Messaging Apps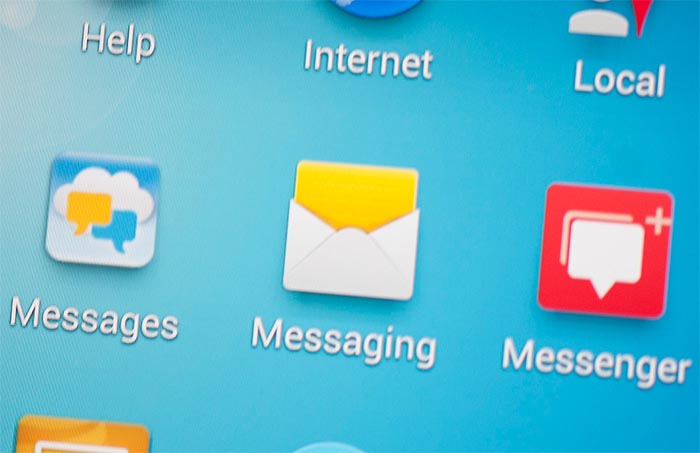 5 Best Text Messaging Apps
With the innovation of technology, it is almost essential for everyone to make use of Text messaging apps. Use of a smartphone is common nowadays, and all of the native messaging clients are unable to handle MMS. To keep your messages well organized, you must need to own an app that provides great assistance especially when you are dealing business. Google App store is filled with great text messaging apps, but all you need is to recognize the needs and download the text messaging apps that will cater all your requirements.
Following are the top five Android chat app and the features of best text messaging apps
Textra SMS
Textra SMS is everyone's favorite app, which is clean and straightforward to use. It is one of the text messaging apps, which enables the user to avail flexibility and offers various customization options. It lets you get varied notifications, colors, themes, and use unique settings for every contact. However, if you want that your message style will switch to iMessage; Yes, it is the best app for scheduling SMS, providing quick replies and blacklisting as well.
Features
An improved group messaging system
SMS Blocking
Various theme designs
Thousands of emoji's
Customized settings
Download Best Android Chat App by clicking here.

Android Messages
Android messages is a free text messaging apps for Android that lets you utilize various theming options, backup features and allows to use search feature as well. The design is entirely great and easy to use.
Features
Easy to share messages
Intuitive design
Customizable options
Enhanced features
Let's you use emoji`s and more stickers
Click here to download text messaging app.

Chomp SMS
Chomp SMS is a great text messaging apps that is not exceptional than other apps. It is a perfect texting third party app that is evolving with time and is integrated with plenty features. The app includes quick reply, customized notification settings, blocking feature, group messaging and MMS.
Features
Easy and simple to use UI
Supports Pushbullet
Customized features
Best performance
Password protected chat
Click here to download android chat messages app free.

Go SMS Pro
If you are looking for the popular texting app, then Go SMS Pro will surely be an ultimate choice for you. It is an exceptionally designed app, which is available with tons of features along with dual SIM support, hundreds of themes, delayed text and even privacy box. Go SMS Pro is one of the text messaging apps that enables you to send private or encrypted messages to friends. However, the performance of the app is fast but offers many in-app purchases.
Features
Intuitive design
Free and paid themes
Unlimited cloud storage space
Advanced private box
Click here to download one of the great text messaging apps.

Mood messenger
Are you a moody sort of person? Then the fusion of text messengers or utilizing hundreds of emojis is a best idea. It is an alternative app of WhatsApp and is perfect to use. The application is persistent to provide best results with the engaging UI, themes, and many features that are more attractive. Now rattle off the quick text with mood messenger.
Features
Available with customizable options
Photo editor
Locks the private messages
Flexible notification settings
Click here to download text-messaging app for Android

Signing off
All of the text messaging apps mentioned above works with the internet. If you want to revamp your experience of texting, then they will surely change your experience and lets you make a backup, blacklist the contacts, encrypt messages or chats and enables to use hundreds of themes with emojis and stickers.
If the article is helpful, then support your friends by sharing it or leave your views below. Stay connected to Androidpowerhub.com.
About The Author
Admin