5 Best Business Apps For Android – Editors' Choice
|
best business apps for Android With the advancement and innovation in technology, we cannot deny the fact that we are relying on technology. Almost every person owns a smartphone.  People prefer to improve their lives by using efficient apps, which make their professional work easier. If you are seeking the practical results, then it is essential for you to get equipped with best digital office tools. The office apps help to show the dashboard no matter wherever you are. You can access thousands of emails directly from your smartphone.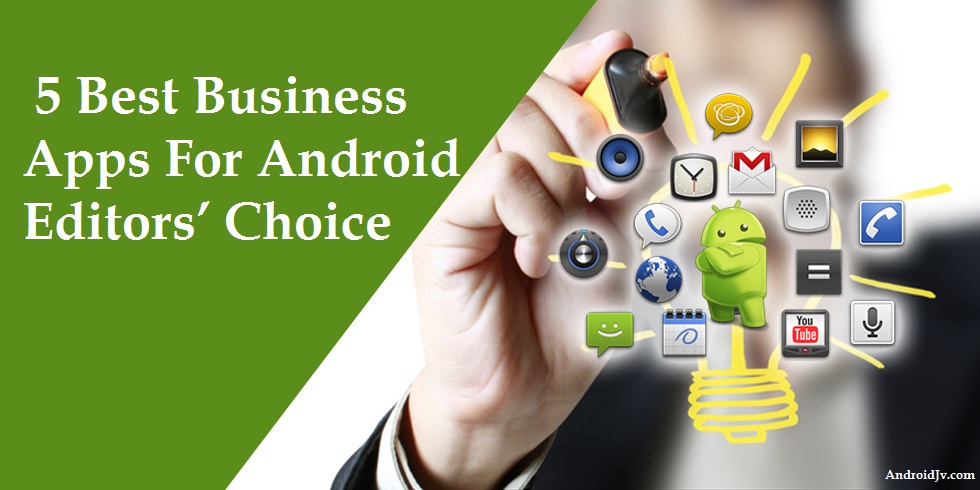 So following are the best business apps 2017 which worth a try.
1 – File Commander – File Manager
Users can take control over their records with the file commander. The latest version is powerful and supports FTP/FTPS, Local network access and also offers cloud services with remote shares. Now you can handle any file on your Android device and can manage separate libraries of documents, music, pictures and videos. Now you will be able to find any file in seconds.
Click here to download the File Commander: the best business apps android.

2 – OfficeSuite + PDF Editor
OfficeSuite with the PDF editor is one of the fully featured office tool available on the Android OS. The complete office suite offers an elegant design for smartphones and tablets. It is packed with limitless functionality including spreadsheets, documents, and even presentations. It is integrated with cloud storage as well and offer PDF markup commands. One of the most robust and user-friendly software for Android users.
You can download the best and highly recommended mobile business apps of 2017 for instant use.

3 – Google My Business
If you are looking for the popular business apps Google, then Google My Business serves you the best. It will help you to stay connected with customers directly. With this great Android app, you can simply update the business information, no matter where you are. It allows you to keep the clients or customers updated with videos, photos or text. So reply to your customers and get your business insights with the ease of a smartphone.
One of the best business app for Android phones is Google My Business. Click here to download.

4 – TransferWise Money Transfer
Do you want to transfer money easily and quickly? Then TransferWise will help you to transfer money in any country with the lowest cost. The real currency exchange rates are used in the app so that students and various businesses can perform transaction conveniently. Its one of the fastest and secure way to send money to your loved ones, family, friends or anyone professional.
Click to download the app.

5 – Money Lover – Money Manager
This is one of the easy application to use. It helps every person for whom money matters. Money lover allows the business owners and professional people to keep their finances organized. The smart app allows you to make budgets so that you can stick with it. It works seamlessly on any device and platform.  Android users will get generated reports to understand where the money comes and where they spend.
Manage your money with best business apps 2017. Download from here.

There are many other best apps for business owners but these five are the most useful. So download them on your smartphone and get the best functionality.