Top 10 Android iGaming Apps for 2023
|
Best 10 Android iGaming Apps
Gambling has and still is one of the main past-time activities among adults. Its evolution from using shells as the currency at land-based casinos and now to online gambling has made it easy for more people to engage in this fun activity.
Speaking of online gambling, the introduction of smartphones opened a new market for online casinos. They are now in a race to develop iGaming apps which allow players to access their favorite games regardless of their location.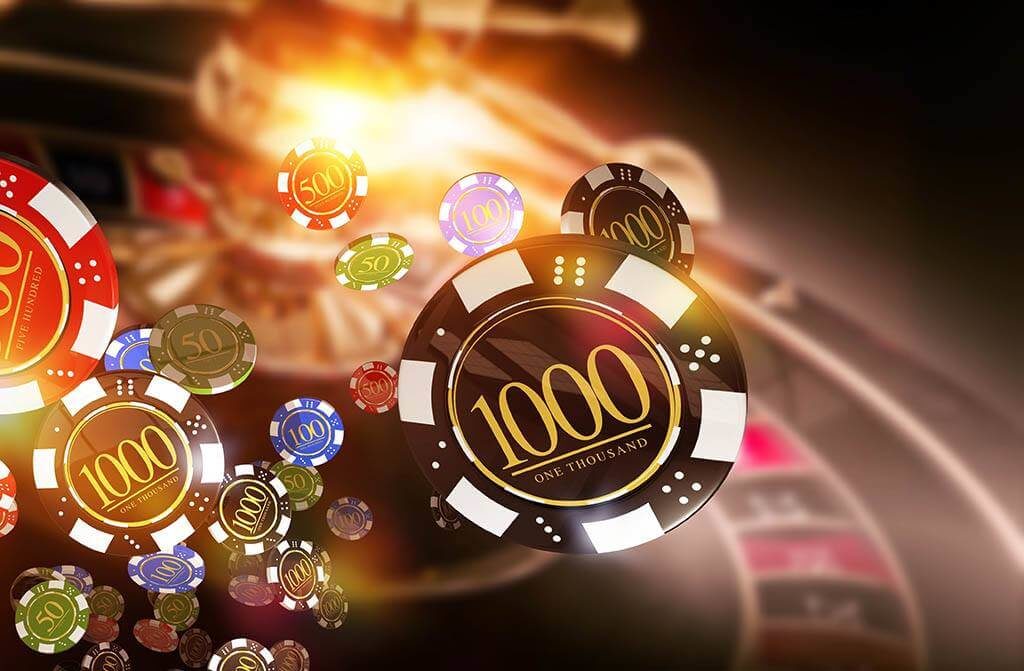 In this article, we'll take a look at the top 10 Android iGaming Apps for 2023. Read on to find out which apps made the list.
1.Big Fish Games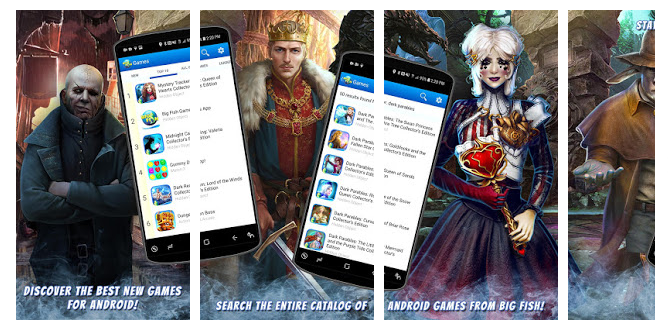 For the ardent gamblers, chances are you may have already come across Big Fish Games on Google Play. This is because the developer has multiple games under its belt. Expect to find your favorite slot and card games to a full-house casino.
The best part about the games is they are all free, although you may encounter some in-app purchases. Nevertheless, this is not something to stop staunch gamblers from engaging in their fun activities. Also, if you're just starting out with gambling, Big Fish Games is a great place to start looking for various games.

2.Huuuge Games
Well, as you may have noticed, the developer's title has a prolonged 'u' in the name huge. This doesn't come as a surprise because this Google Play developer engineers a truckload of gambling games. However, the developer has a keen interest in slot games. Therefore, you'll have an entire selection to choose from.
What's more, Huuuge Games slots offer free coins to jumpstart your gambling session. On the other hand, you won't win real money so there's no risk at all. However, you can opt to buy more coins using real money, but that's up to you.
3.Mobile Deluxe
This is another renown gambling app developer with a vast variety of games in the market. This includes games such as solitaire, slots and blackjack. Similar to Huuuge Games, Mobile Deluxe offers its players free coins which they can use to play their favorite games.
You'll also have the option of purchasing the coins using real money but that's not advisable. Apart from the card games, slots are the biggest attraction in Mobile Deluxe. In particular, the Big Win slots which feature 18 five or three slot machines.
4.DraftKings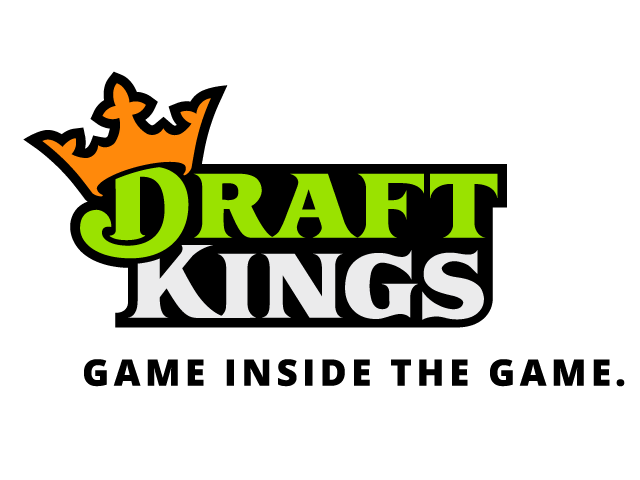 Have you ever played any fantasy sport? Well, if you ever want to join this type of gambling or switch platforms, DraftKings is your best bet. This developer makes fantasy sports apps and this is how it works.
First, you sign up and then pay to join a certain league. For instance, you can join a basketball, hockey, baseball or football league among other leagues. If you take home the league, you'll also walk away with the top prize.
While the app developer offers gamblers a way to hone their skills, it's also been under serious criticism on how they manage their affairs. However, this doesn't appear to dampen the gamblers' mood. Even though there's a fee. It's not in any way expensive. In fact, it'll fit your budget just fine.
5. GSN Games Android iGaming App
GSN Games is also a notable mention within the Android iGaming app developer's circle. The developer focuses on two major categories. Video poker and slot games. The slot games are what you expect or already familiar with.
The casino side of the app offers the best experience, especially with video poker. While they may have their own shortcomings, GSN Games is without a doubt worth considering.

6.World Series of Poker
This is, by all means, the most popular and best poker app you'll find in the industry. Different from other apps, World Series of Poker avails chips after every 4 hours. This means you don't have to wait for too long.
For all the poker fans, this is a great place to play real money poker for android. You have multiple options to choose from including Omaha and Texas Hold'em among others. It's also possible to enroll in various tournaments, online play and special events among other great stuff.
This app also offers cross-platform support which means you can play online, on Facebook or on your mobile. Furthermore, you can also activate anonymous mode in this free app although you should expect annoying ads.

7.Zynga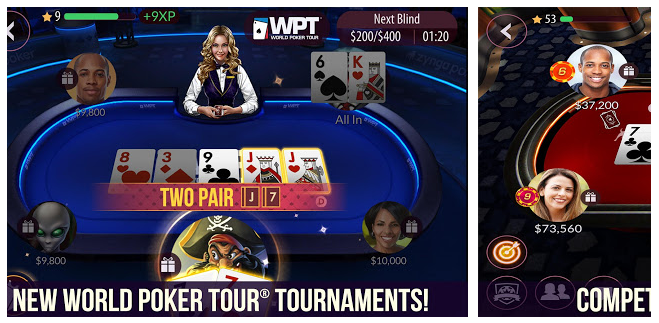 If you've played Farmville, you've already interacted with this experienced android game developer. Aside from Farmville, Zynga also has an impressive portfolio of gambling games, although most of them fall under slots.
These slots aren't the basic ones you may have played from other developers. These ones come with a unique twist because they base their themes on TV show characters and movies as well. Downloading the apps is free but you may have to contend with in-app purchases. Overall, this developer is worth a test-drive.
8.Mywavia Studios
This developer only focuses on gambling games and they have several titles with their production name. Some of the popular games you can expect include blackjack, bingo, slots, baccarat and Texas Hold'em which appears to attract more players than any other game.
With over 100,000 downloads to their name, Mywavia Studios seems to be on their way to the top. Their games offer players a chance to compete against other players online and also offers them free chips every day to boost their gameplay.
9.FanDuel
Similar to DraftKings, FanDuel offers gamblers a chance to compete in a fantasy league in any sport you wish. Keep in mind, you'll need real money, which means you can either lose or win money but that will depend on your skills. Therefore, it's important to bet responsibly.
Again, like other iGaming apps, downloading is free but there are in-app purchases. So, expect them. Also, FanDuel seems to have emulated DraftKings in terms of controversy. You may want to investigate that before joining.
10.Yahoo Fantasy Sports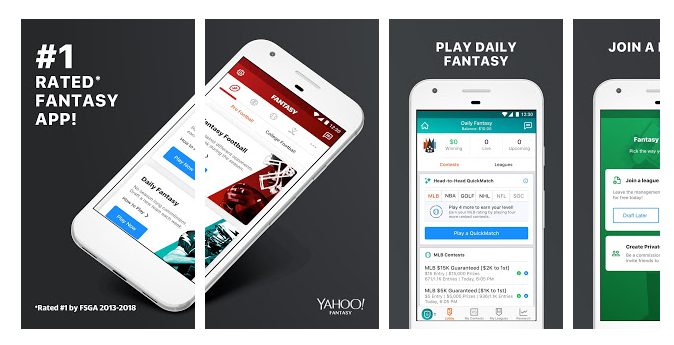 Surprise! Seems like Yahoo has a fun side of things. Welcome to Yahoo Fantasy Sports and as the name suggests, this is a fantasy sports app. The best part about it is it's free although it also has a feature which allows you to create your own paid league in conjunction with your friends.
The app lets you check on teams, set up a roster and make moves on the roster. Stay tuned because Yahoo may send an invite to paid leagues from time to time.

There you have it. The top 10 list of Android iGaming apps for 2023. Make a point to sample them one by one before settling on a preferred choice. Above all, gambling is addictive, so make sure you do so responsibly.