5 Best Blood Pressure Monitor Apps for Android to have a Normal BP
|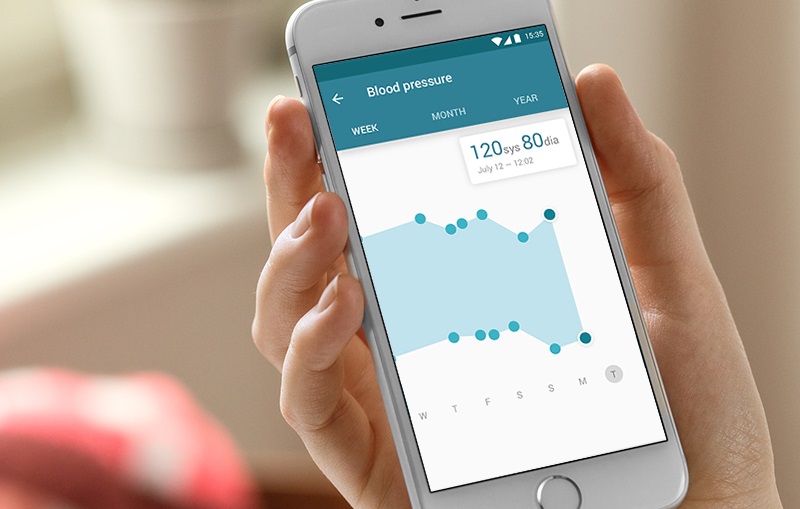 Did you ever wonder that with the latest technological advancements, is it possible to measure blood pressure with a phone? The concept to use blood pressure monitor apps seems like a dream but it is impossible to have a BP machine on the go. A good and reliable smartphone will surely serve as a BP apparatus along with best blood pressure app. It is true that in being in constant anxiety and stress will affect the healthy mind and body so it is essential to keep track of BP and to alleviate such condition we have gathered the list of best blood pressure apps for android.
Is it possible to measure BP with a phone?
There is no doubt health holds paramount importance and there are many great blood pressure apps under the health category available for Android phones that turn the smartphone as a diagnostic gadget enabling users to improve health situations. The smartphone consists of sensors that help to measure blood pressure. If the sensor package contains a thin-filmed force transducer or a photography seismography sensor, the deviations in blood volume and heart rate can be determined easily by applying little pressure on the sensor. Any application in the phone can monitor BP via transducer but users have to place a finger in a specific way and measurement may take some time. Top 5 Best Android Health and Fitness Apps and Reviews
So use your smartphone sensor in a better way by downloading the best blood pressure monitor apps.
Smart BP 

It is one of the great blood pressure apps for Android users that enable hundreds of users worldwide to monitor BP by using user-friendly and intuitive design. It enables to monitor the dynamic pattern by using statistics and graphs. It assists to record pulse rate, weight, time of measurement, diastolic and systolic pressure. The app helps to manage the health record by using average calculation, charts, and lets you share details through email.
Features:
Elegant and simple interface
Data entering is easy
Arterial and pulse pressure is also calculated
Owns built-in reminder
Blood Pressure

The blood pressure app for Android phones is specifically designed to monitor BP and helps individuals to deal with hypertension. The app is exceptionally designed to track and monitor the BP levels on the go. All of the data is saved in the database along with additional information. It has a convenient and simple interface allowing users to navigate through application seamlessly. The data can be updated, edited along with notes as special markers. A built-in reminder notifies the user to measure BP daily and the detailed report lets you study the tendencies of health.
Features 
It keeps you informed about health.
One of the reliable and easy to use blood pressure apps
Data can easily be transferred in various formats
Owns various themes
Cardio Journal 

Cardio Journal is a great and excellent blood pressure app for Android phones that helps to track and monitor BP optimally. Just measure the blood pressure and make notes in the application. It is good to follow the practice regularly and get the report accordingly. It is easy to use and enables a user to view statistics, graphs, and history accordingly. App design is nice, intuitive and simple. Just turn on the notifications to get reminds.
Features 
Easy and simple to use
User-friendly interface
Provides free online consultations
Monitors and tracks BP optimally
Blood pressure log 

One of the best Android blood monitor apps that assists the user to analyze and collect measurements of BP and other related parameters such as weight, exercise, heart rate, etc. the statistics and graphs allow to track results and monitor pressure. Reminders can be set so that the user won't forget to monitor blood pressure. A blood pressure log app is good and must be only used to record BP measurements or related issues.
Features 
Best to track or monitor BP results
Good to set reminders
Analyzes many other related parameters
Blood pressure tracker 

A blood pressure tracker app is good for patients to observe changes in their health with time. it is one of the best blood pressure apps recommended by many professionals. You may monitor the BP multiple times in a day to track heart rate and BP optimally. A blood pressure tracking chart displays the results after properly analyzing the stored data. It also records diastolic and systolic BP, weight, heart rate, pulse rate or other related parameters.
Features 
The convenient tool that helps to store data
Measures BP related parameter
Tracks heart rate and BP
Data can be saved in different formats
Wrapping up 
Androidpowerhub list of best and free blood pressure apps are mentioned above. To measure BP a tonometer is require that helps to give optimal results. Don't forget to share your feedback and experience with these blood pressure apps for Android.