Dell vs. Lenovo Laptops: A Guide on Finding the Better Buy
|
According to ITU's most recent (2019) report, 49.7% of all households worldwide now have access to a computer. European households take the lead, with 78% of all households owning such a device. In the Americas, including the US, almost two in three of all households are computer owners.
All these facts and stats prove how computers have become such an integral part of consumer life. As a consumer yourself, you've likely gone through a few desktops or laptops yourself. And now that you need a new portable computer, you're likely gauging Dell vs. Lenovo laptops.
If you're still on the fence on which of these two to go with, don't worry. We're here to enlighten you about these two tech giants and what their laptops have to offer. Read on to learn all about Dell and Lenovo laptops and when exactly to go for which.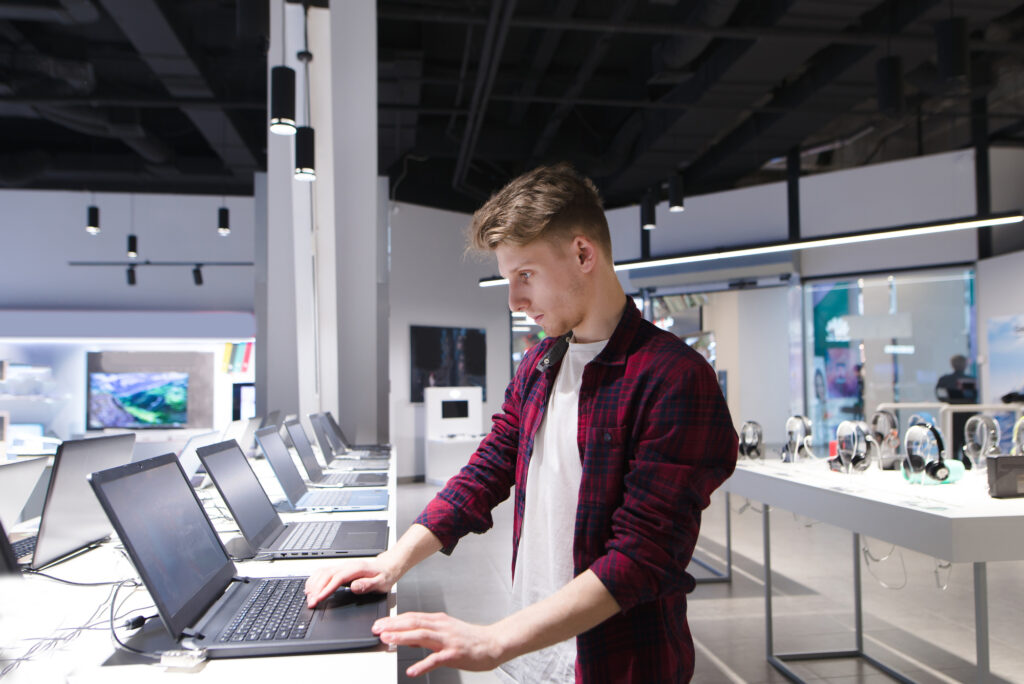 Who Is Dell?
Dell Inc., founded in 1984 by Michael Dell, is a Texas-based computer technology company. It develops, manufactures, sells, maintains, and supports computer products. Its official headquarters is in Round Rock, Texas, US.
Michael Dell started this company straight out of his dormitory room. Back then, he was still in college, attending the University of Texas in Austin.
Today, Dell Inc. ranks 81st in the prestigious Fortune Global 500 list. Its total assets amount to over $118.86 billion, with revenues reaching more than $92.15 billion. It also has a workforce consisting of over 165,000 employees all over the world.
What About Lenovo?
Lenovo Group Limited is a Chinese computer technology manufacturer. However, it was first incorporated in Beijing in 1984 as "Legend." It only became officially known as "Lenovo" after its 1988 incorporation in Hong Kong.
While its origins trace back to China, Lenovo also has headquarters in North Carolina. According to Lenovo.com, its US-based HQ alone is home to over 3,000 employees. Its combined workforce, however, boasts of over 63,000 employees.
Like Dell, Lenovo is also a Fortune Global 500 company. However, it only claimed the 224th spot in the most recent list. Still, the Chinese corporation made $50 billion in revenues in the 2019 fiscal year.
Dell vs. Lenovo Market Share
When it comes to global market share, Lenovo takes the lead, claiming 25.7% of the market in the third quarter of 2020. This means that one in every four computers sold during this quarter is from Lenovo. All in all, the Chinese tech giant shipped 18.31 million units, including laptops.
By contrast, Dell claimed 15.2% of the market during the same timeframe. Its total global shipments amounted to an estimated 10.82 million units. Thus, it ranks as the third-largest global PC vendor, as opposed to Lenovo being the first.
However, Dell is more in-demand in certain regions, such as the United States. The Texas-based tech giant claimed 25% of the US market share in the third quarter of 2020. Lenovo's, on the other hand, was only 15.3%.
Dell's Cheapest Offer vs. Lenovo's Budget Chromebook
Dell's entry-level offers and budget laptops are more expensive than Lenovo's. Dell's cheapest laptops, including its Inspiron line of 2-in-1 units, start at $319.99.
By contrast, Lenovo boasts of a Chromebook line with prices starting as low as $214.00.
So, if you need something really cheap now and can't afford to wait, Lenovo may be your better bet. Before you decide, though, here's a quick specs overview of these budget laptops.
Dell Inspiron 15 3000 Laptop
The base model of the Inspiron 15 300 comes equipped with an Intel Celeron Processor 4205U. The 15.6-inch laptop also features 4 GB of memory, as well as 128 GB of pure storage in SSD. Both the processor and hard drive storage are configurable.
The above is different from the "New Inspiron 15 3000" version, the base model of which costs $10 more. It pretty much features the same specs, except the processor. The "New" one comes with an AMD Athlon Silver 3050U Mobile Processor with Radeon Graphics.
Lenovo 100e Chromebook 2nd Gen (11.6") AMD
This budget laptop comes with a 7th Generation AMD A4-9120C APU processor. As a Chromebook, it runs on the Chrome operating system. It's far smaller than the Inspiron laptop, as it only features an 11.6-inch HD (1366 x 768) screen.
You'll get 4 GB (in DDR4) of memory and 32 GB eMMC of storage space. Note that eMMC, which stands for "Embedded Multimedia Card," is slower than SSD, though.
Product Range of Dell Laptops vs. Lenovo Laptops
At the moment, Dell has four product lines, including Inspiron, XPS, Alienware, and G Series. Both Inspiron and XPS feature 2-in-1 models aside from the traditional laptop design. The Alienware and G Series, on the other hand, are the company's gaming laptop product line.
By contrast, Lenovo has six different brands, one of which is its namesake. The other five include ThinkPad, ThinkBook, IdeaPad, Yoga, and Legion. It also markets its products based on users, such as students, businesses, and gamers.
With that said, Lenovo beats Dell when it comes to having a more extensive product range. The Chinese tech giant makes its laptops with all types of users in mind. As such, regardless of what you do and what you need a laptop for, you can be sure that Lenovo has something for you.
Dell XPS 13 vs. Lenovo ThinkPad
The XPS 13 is Dell's flagship product line in the 13-inch laptop segment. This makes it one of Dell's most popular series. It comes in seven different models, with prices starting from $1,099.99 to $2,299.99.
Lenovo's most popular brand that can compare to the XPS is the ThinkPad. It first came out in 1992, and by 2017, has sold its 130 millionth unit. Today, one of ThinkPad's best-selling models is the X1 Carbon, featuring a 14-inch screen.
Dell's New XPS 13 9300 vs. Lenovo X1 Carbon Gen 8
The base model of the XPS 13 9300 features an 11th Gen Intel Core i3 processor. It comes with 8GB of onboard memory, as well as 256 GB of soldered SSD. It looks quite fancy with its platinum silver exterior finish.
The base model of the Lenovo X1 Carbon Gen 8 comes with a 10th Gen Intel Core i5 processor. Like the XPS 13, it also has an onboard 8GB memory and built-in storage of 256 GB. Unlike Dell's flagship product, the X1 Carbon Gen 8 comes in pure black.
Pricing Difference
The base model of the New Dell XPS 13 costs $1,099.99. By contrast, the current ThinkPad X1 Carbon Gen 8 costs only $949.99. However, that's the discounted rate, as the web price of the X1 Carbon's base model is $2,279.00.
The ThinkPad X1 Carbon is cheaper with the discount, but without the deal, it costs twice more than the XPS 13.
Processor Comparison
With the XPS 13's base model only featuring an i3 processor, the X1 Carbon Gen 8 wins in this category. The i5 processor of the Lenovo product is better for multitasking and media creation. It's faster than the i3 processor, so you'll have fewer speed and performance issues.
Configuration Options
The Dell XPS 13 is configurable with up to a 10th Generation Intel Core i7 processor. You can also boost its onboard memory to a max of 32GB, as well as its onboard SSD to 1 TB. Moreover, you have the option to upgrade to a 13.4-inch UHD screen.
With this kind of set-up, you're looking at a bill of no less than $2,299. However, Dell is currently offering a $200 discount for this configuration.
Lenovo's most expensive ThinkPad X1 Carbon Gen 8 configuration comes with a web price of $3,679.00. However, it's currently offered with a $1,655.55 discount, bringing the price down to $2,023.45.
With this set-up, you get the 10th Generation Intel Core i7 quad-core processor with vPro. The laptop's screen also gets an upgrade from the base model's FHD to UHD. So, instead of a 1920 x 1080 resolution, it gives you a solid 3840 x 2160 display.
As for onboard memory, the most you can get with the X1 Carbon Gen 8 is 16 GB. However, its SSD storage capacity is configurable up to 1 TB.
Which Laptop Maker Should You Choose Then?
If you need an affordable yet well-rounded laptop with good battery life, you may want to go with Lenovo. With hundreds of available models, you're sure to find a Lenovo laptop that meets your needs.
Dell makes exceptional laptops too, but their highest-end products can be pretty pricey. However, some Dell laptops have longer-lasting battery lives than Lenovo's. So, if you're always on the go and need as much juice as possible, Dell may be a better option.
Keep These Differences in Mind When You Shop for a New Laptop
In the match between Dell vs. Lenovo laptops, the latter wins when it comes to affordability. There are also more Lenovo models to choose from, with various prices made to meet every budget. However, Dell's strongest suit has to do with some of its laptops having a longer battery life.
With that said, be sure to consider these factors as you shop for either a new Lenovo or Dell laptop. This way, you can make a smarter choice and take home the best device for your needs.
Want to stay up-to-date on the latest in tech news? Then feel free to check out our other posts, and don't forget to bookmark our site!