Plex for Android – Free Download Android App on Androidpowerhub
|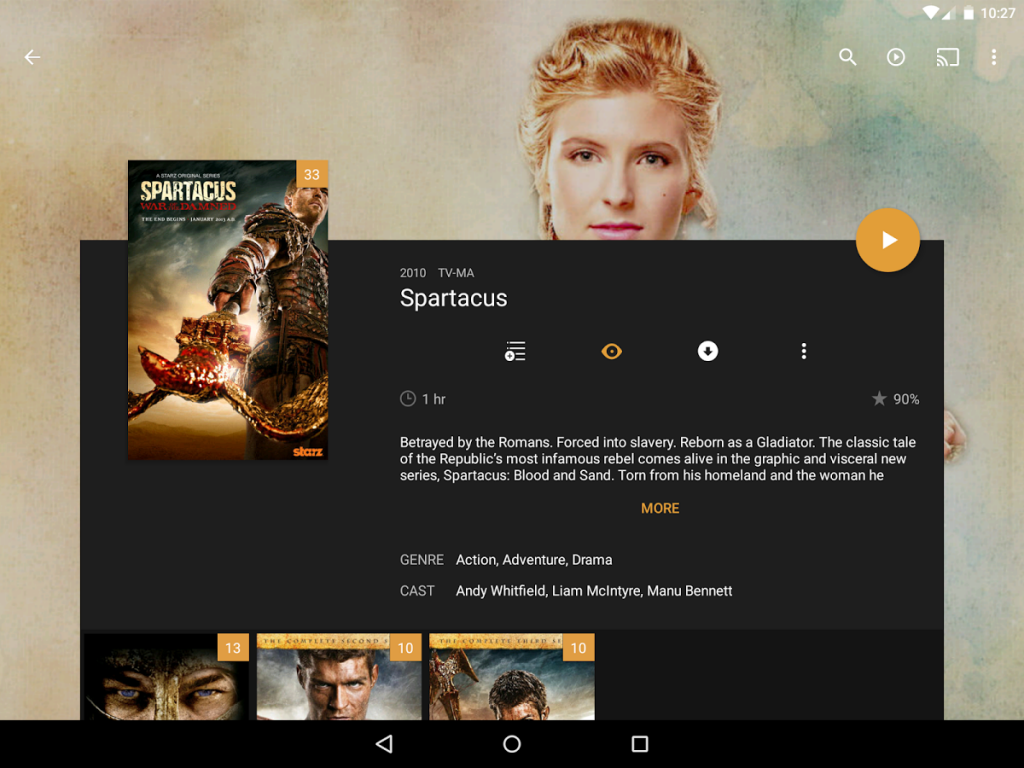 The innovation in technology has increased the use of smartphones. These small and handy devices are becoming important in our daily life and provide us exceptional center of media experience. The smartphones are used to listen music, watch videos, and all kind of rich content. Now you can easily turn on any Android device to access the media center, and Plex for Android is the best app. If you are wondering, that is Plex free? Then yes, Plex for Android free is available to access free video, music and TV shows.
What is Plex App?  – Plex for Android
Plex app is a great entertaining and powerful media streaming application. The Plex for Android free is based on XBMC framework, which turns the PC or even NAS into a media server that enables the user to access all music, photos, and films from various devices by using easy to use interface. You can easily access the extensive collection of media stored on a computer on other devices.
How to Use Plex App?
The interface of Plex app is straightforward. Many people who prefer to use Home theater version prefer to attach their computer to TV. The setup is similar to the media server and installs quickly. Once Plex detects media, then it categorizes TV shows, music, photos, and movies. It also adds descriptions as well as cover art to make the content more beautiful. If you want to use media server, then it needs to be installed on the computer as well as on the device on which you would like to view the content.
However, the app is super easy and can be installed within seconds. So get going and Click here for Plex download.
Content Support for Plex
Plex for Android is an incredible media server, which allows the user to access the vast selection of content in various formats. Yes, the user can access or stream music, photos movies in any format they want. For videos, the combination of AAC Audio and MP4 is best. The fabulous built in feature enables to convert transcode to another type when required. AVI, MPEG, and MKV are also supported on Plex app. For audio or music support, M4A and MP3 along with the ALAC and FLAC can be viewed.
Performance
You will simply love the great performance of the Plex app. However, performance mainly depends on the connection speed. The Plex Media Server is light in weight, and the minimum requirement is 1GB RAM with 1.6GHz Core 2 Duo. Remember that if you have an old router, low speed, and the short signal, then your experience will surely ruin up. The faster the network speed, the better your streaming experience will be. Plex for Android provides flexibility and allows the user to view the files on any device, smartphone to consoles or even web in the stylish, beautiful and comfortable interface.
VIDEO Plex for Android
Plex for Android Reviews
Verdict
Plex for Android is a perfect addition and companion for the PLEX media center, which is useful for the media lovers. It will surely do not disappoint you because Plex for Android is an ideal solution that anyone can use. If you want to view the collection of TV shows or movies, then Plex is the only app you need. Just download Plex for Android free now.