Cartoonize yourself with 5 Best cartoon picture apps
|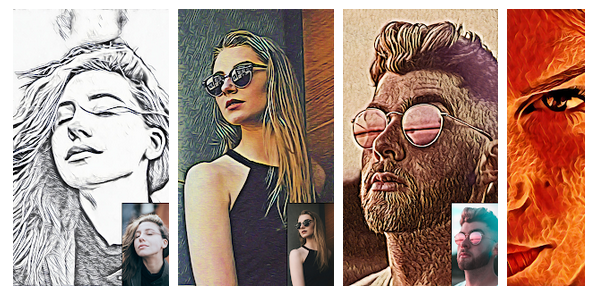 Hey, do you really want to cartoonize your pictures? Then you do not need to make sketches or spend a huge amount in creating cartoon pictures. All you need is a reliable Android app which can easily cartoonize your pictures in seconds. While searching the app, you will surely get confused because all apps offer different features and add numerous effects to images accordingly but we have gathered the 5 best cartoon picture that will turn a photo into a cartoon with just a click. With the help of cartoon pictures editor, users can share it safely on a social network.
So still wondering how make yourself a cartoon? Scroll down and get the answer to your solution.
How to turn a picture into a cartoon
Turning a photo to cartoon Photoshop is a lengthy process. It demands lots of skills which further can be evaluated on the basis of quality. How to turn a picture into a cartoon is a simple process.
Download the required app and install it.
Click on the app icon to open it.
Use a camera to click selfie and use cartoon pictures editor to cartoonize the image accordingly.
Or use the gallery icon to select the image from the gallery and use an editor to turn photo to cartoon free.
You can select from numerous filters, favorite cartoon characters or can change the background as well.
Click on save icon or share the image on your social profile.
So select from the best app mentioned below.
1 – Cartoon photo filters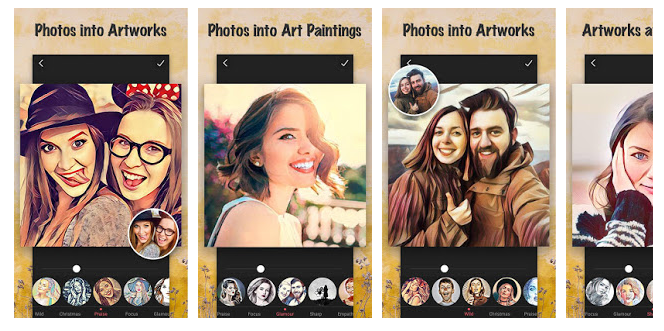 Cartoon photo filters is a fantastic app for Android which assists in creating nest images into a cartoon. It can convert pictures, ordinary photos, and even selfies into an artistic photo to cartoon free of cost. The stunning filters and amazing color effects make the app popular among users and it enables them to publish the images on social platforms such as Twitter, Facebook or Instagram as well. Cartoon photo filters offer a user-friendly interface along with intuitive design, camera to take pictures and several unique filters. User with little editing skills can use cartoon face apps and effects. Cartoon pictures editor makes every image memorable and special with magnificent animation.
Cartoon my photos, Click here to download the app.

2 – Photo Cartoon Camera : PaintLab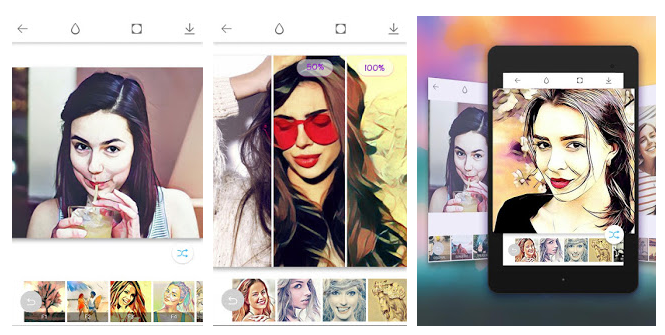 Want to make yourself into cartoon professionally? Try the best Android app with amazing painting effects, pop art, drawing and sketching filters. It also enables a user to use animation effects along with editing or creating collages ability. The built-in camera lets to use all sorts of filters or effects dynamically and also owns facial recognition feature. The app owns user-friendly interface with simple functions. Now send amazing selfies in HD quality to friends or family.
Turn me into a cartoon with best Android app available here.

3 – MomentCam Cartoons & Stickers App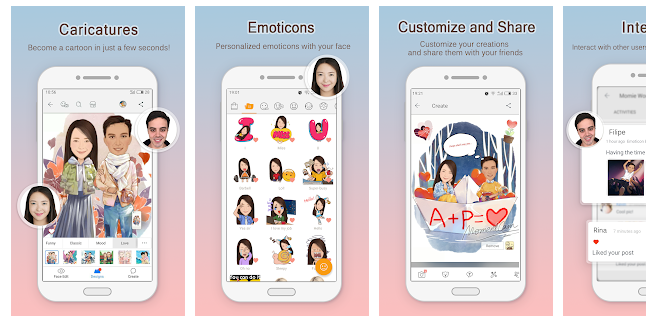 MomentCam is the most popular app that turns every photo to cartoon Photoshop professionally. The main feature of the app is to convert an image into a beautiful sticker or comic cartoon. Amazing application offers professional themes, photo editors and filters that kill boring time. The functional and fast app lets you create a masterpiece with simple to use interface. Every type of funny picture can be created that fit best to every sort of situation.
Elevate the mood by creating unforgettable caricatures that will surprise your relatives and friends. Make yourself a cartoon by clicking on the downloading link.

4 – Deep Art Effects – AI Photo Filter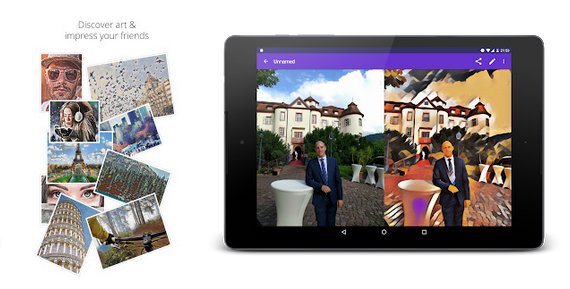 Try out the artistic editor for Android which creates cartoonists images in high quality with an exceptionally designed photo editor. Even an ordinary picture can be edited in a stunningly awesome image. Deep art effects are more than an application which process into the masterpiece. The techniques and the transformation of an image will amaze every individual. So select from several styles, filters, effects, and overlay technique to share it on social platforms to impress the friends and family. The artistic styles of Picasso, Van Gogh, Dali, Monet, Leonardo da Vinci, Rembrandt and more are available on the app to turn a picture into a cartoon art.
Cartoon pictures editor Deep Art Effects is available here for excellent quality.

5 – Artista Cartoon and Sketch Cam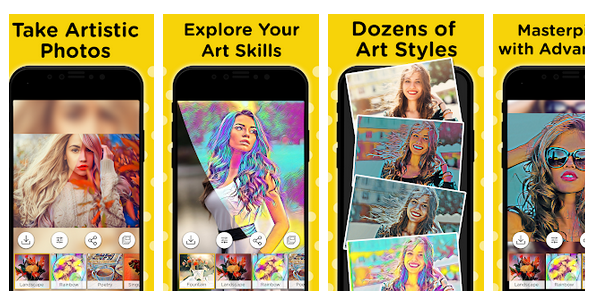 Photography fan will love this app because the app is filled with unique art effects and photographic filters that lets you edit images exceptionally. Customize the images with cartoon face apps effects that fulfill your requirements of a perfect image. Select any image from the gallery or edit it real time according to your need. The app is a perfect blend of unique filters, user-friendly interface, lets you take customizable selfies and with unique effects.
Create masterpiece now by clicking here.

Verdict
Are you ready to spend your leisure time by applying some new techniques to your images? The 5 best cartoon picture apps will surely improve your abilities and enable a user to convert photos more comical. Now embrace the new style by turning photos to cartoon free.@Androidpowerhub