Quiz Pursuit – A Fun Trivia App to Boost Your Knowledge
|
Quiz Pursuit – A Fun Trivia App to Boost Your Knowledge
Quiz Pursuit is a fairly new app from Edutainment Inc. that provides users with a fun way to boost their knowledge. It's one of the most comprehensive quiz apps available in the market with a rich reserve of verified questions and unique game levels. There are tons of features that make this app the best quiz game you can find. And it's free to download for both iOS and Android users.
Millions of Questions for a Fresh Challenge
Out of all the quiz and trivia apps you can find out there, Quiz Pursuit likely has the richest reserve of questions. There are 75 million unique question combinations to give users a fresh experience every time. And once you answer a question correctly, the app will never ask it again. So there's no redundancy, which means it never gets boring.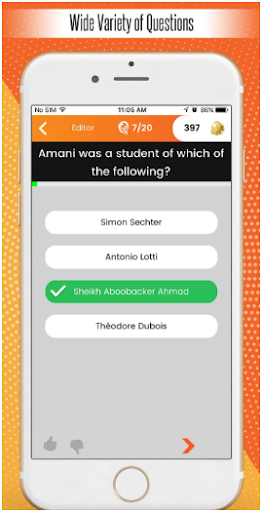 Plus, there's also the fact that all of these questions have been verified and validated by relevant subject matter experts. You can choose from thousands of question topics including science, entertainment, and sports. Or you can even choose to answer general trivia questions. So the questions are suitable for every type of user regardless of which subjects they know best.
Different Play Modes for an Exciting Learning Experience
What's great about this app is that there are different play modes that, like the abundance of questions, keep your experience fresh. If you're bored playing in one mode, you can always try out the other modes for a change of scenery.
You can choose to play at your own pace and brush up your knowledge in the Free Play mode. And you can test what you've learned so far and level up in the Levels mode. And when you advance to a new level, you earn points in the form of "nuggets."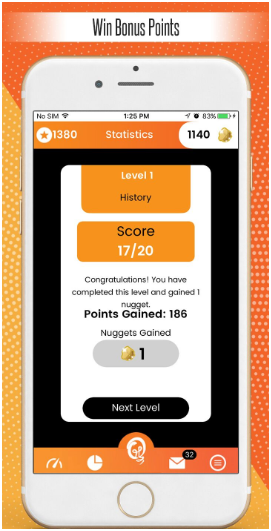 One of the best and most exciting play modes is the Challenge mode. This lets you bet your nuggets to challenge your friends and test your knowledge against theirs.
Other App Highlights
Besides these main features, there are a few additional highlights that make Quiz Pursuit one of the best trivia apps out there. Here are some of the key additional highlights:
There's no wait time and no glitches. The games and levels load very quickly, so you can keep going while you're at it.
It's completely free to play, which means it's free to download and there no in-app purchases or hidden charges.
You get bonus points for answering questions quickly.
The app even rewards you with nuggets for logging in daily.
Overall, Quiz Pursuit is a fun quiz app with an incredibly vast knowledge base. It's perfect for players across all ages and all knowledge levels. Download the app from iTunes or Google Play Store today for some brain-teasing fun.