Backgrounds HD Wallpapers – Best Android Apps from Google Play
|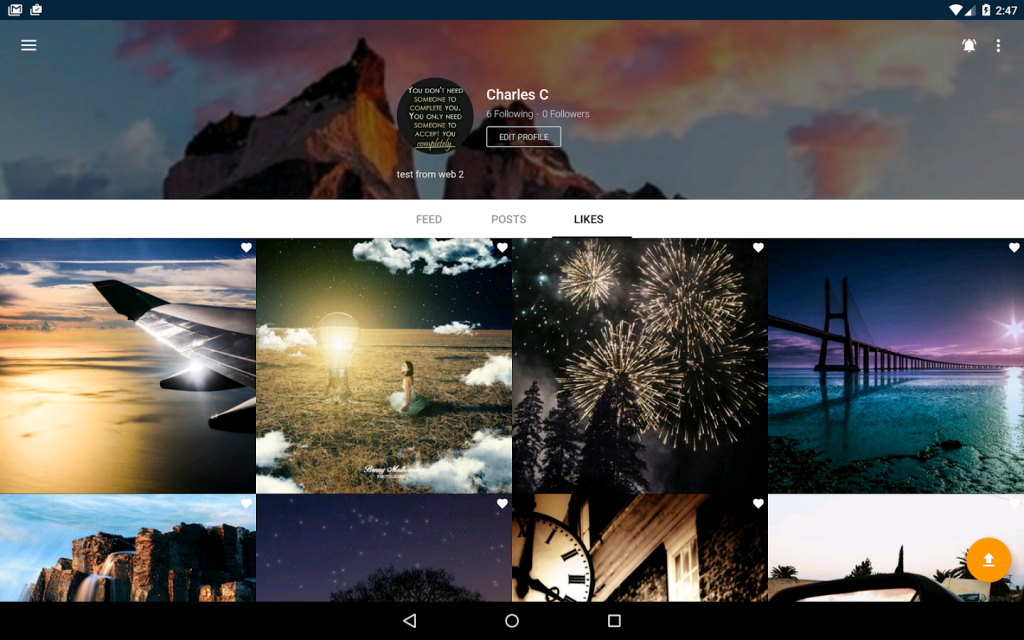 Android Power Hub has reviewed an app, which will help to beautify your tablet, or smartphone home screen by using the best wallpaper app. Finding an appropriate wallpaper or background for your device is such a pain. You have to go through various files and search for the appropriate size and then download them. Even though the process provides flexibility and enables the user to select from large number of files but with the fast paced life the process seems bit lengthy.
So, if you want to find the right wallpaper for the Android device then there is an appropriate way to do it. Make the process easy to get awesome backgrounds for your smartphone and tablet. You do not have to go through millions of photos to select the desired wallpaper. All you need is to select the wallpaper from the amazing selection, which enables the device to look stunning.
Backgrounds HD wallpapers is the best app that shows a wide collection from the latest to oldest wallpapers. Backgrounds HD wallpapers app proves to be the best because you can select from hundreds of background to choose. Get to browse the amazing wallpaper HD love, nature and abstract art.
What is Backgrounds HD wallpapers about?
Backgrounds HD wallpapers is the most popular app that owns hundreds of wallpapers to choose from. The app is updated automatically and the extensive database allows you to search for images by category. OGQ created the app. It is one of the well-organized app allowing user to search wallpapers easily. All you need is to type wallpaper HD nature, or love or any other category you need to browse, the related wallpapers will be viewed after filtering. The number of wallpaper HD 1080p free download is growing every day. Every image is of HD resolution, which surely beautifies the device. Backgrounds HD Wallpapers provides ability to use to share the images on various social platforms.
Pros of Backgrounds HD Wallpapers
It is the best app, which is downloaded by more than 80,000,000 people worldwide. The app updates its database daily and provides supreme collection of wallpapers on your device. Backgrounds HD Wallpapers app offers simple interface and focuses on the fast and greater performance. By using the wallpapers, you do not have to worry about the battery time.
Amazing selection of wallpapers in every category
Many different backgrounds to choose from
HD background images for Photoshop editing are also available
ideal app for the photography lovers
versatile and mind blowing backgrounds for Android devices
easy to use interface and easy to download wallpapers
high quality art and selection of photos
HD quality photos
Categories in Backgrounds HD wallpapers
Wallpaper HD for mobile collection is extensive. However, you can edit the wallpaper HD download according to your need. Following are the categories you will find in the app Backgrounds HD wallpapers.
Animals
Food
Flowers
Vintage
Winter
Music
Nature
Love
Illustration
Girly
Texture
Summer
Spring
Fantasy
Monochrome and much more
Backgrounds HD wallpapers app download link is below.

Backgrounds HD wallpapers Reviews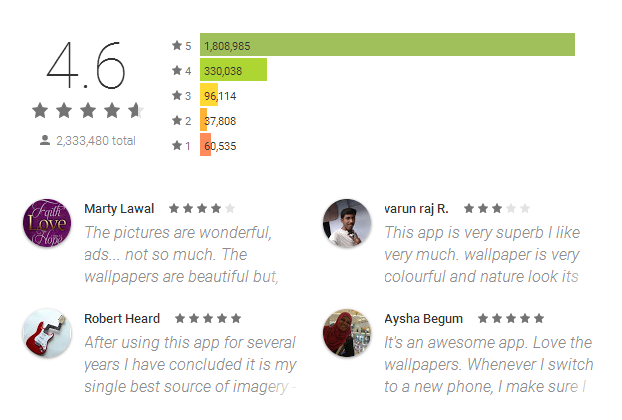 Final thoughts
If you do not like to download or handpick the wallpapers then Backgrounds HD Wallpapers Android is the ultimate choice you can make. It allows you to browse Backgrounds HD wallpapers for PC, mobile, or other devices. Backgrounds HD Wallpapers is the perfect app for the Android device and lets you use the free high quality, cool Backdrops wallpaper. Cheers and enjoy!