Make Free calls to your loved ones with best free calling apps and no SIM Card
|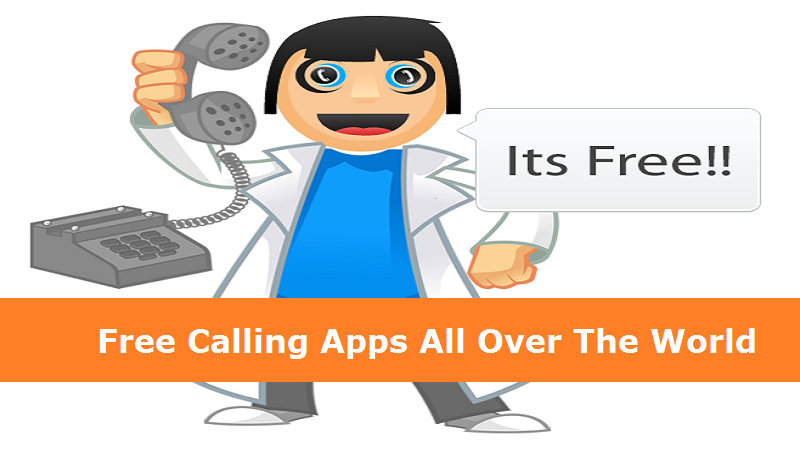 Free Calling Apps For International
It is so great to think that you can talk to your friends or loved ones without paying heavy bills. The innovation in technology has lessened the distances and allowed people to turn their dream into reality. A reliable internet connection on the smartphone lets you make VoIP calls via various social messaging apps. If you want to make free calls, then you need to have an internet connection and a reliable mobile. However, you simply do not have to worry because Android Power Hub has gathered the best free calling apps, which will ensure to provide best and high-quality video as well as voice. You do not have to deal with distortions or blurry images by using free calling app for PC and mobile.
Wi-Fi lets you connect with LAN`s without using any physical wire. Almost all of the public places are equipped with Wi-Fi hotspots allowing the users to get access to internet and make use of it without using any SIM cards. So start making calls by using the following free calling apps.
Tango – ( Free Calling Apps )
Tango is one of the best and free calling apps that allows you to share every moment with your loved one, friends and family. It is the highest rated and everyone's best video calling app. now you will be able to call the people you love and see their face, hear their voice in the best quality and for free.
Now make free calls with a reliable internet connection. Tango lets the users connect via domestic or international calls on any number. The latest update of Tango is integrated with games and fun. So send and receive unlimited free text, photos, stickers, location messages or video calls on Tango.
Click here to download free call app for android.

IMO – (Free Calling Apps)
IMO is a world known an app for instant messaging and allows you to develop communication seamlessly. Yes, there are many other competitors in the market, but if you want to gamble on high quality and free video and voice calls, then it will surely provide you a decent quality with the reliable internet connection. You can avail all the features and necessary conditions for VoIP calling.
The application is light in weight and let you share unlimited SMS, calls, and voice-overs. Click here to download free calling app for Android.

Line App – (Free Calling Apps)
LINE is an ultimate app for smartphones that offers instant messaging, VoIP calls and many other related features. The app has earned an excellent reputation in the short span of time. The LINE app is popular among the Asian countries. However, it proves to be a well alternative for Skype because it owns millions of registered users who are availing auxiliary features and voice calls free. The groomed social network is updated with time.
Click here for one of the free calling apps for android to any number

Libon – (Free Calling Apps)
Are you seeking ways to make cheap international calls besides having WhatsApp, or Skype? Then Libon will surely serve you better. Avail the chance to stay connected with your loved ones in a smart way. The app is not free but provides minimum calling rates. Just like free calling apps, you can enjoy quality calls with any interruption on any mobile number or landline in the minimum standards worldwide. The service lets you call in more than 150 countries. Therefore, do not wait anymore, download the free calling apps on your phone now.

Free phone calls, free text Texting
The Dingtone app is very much similar to all other social messaging apps available for Android phones, but it is among the best free calling apps that allows you to share messages faster. The new platform and interface allow user to share text and make calls without any hassle. Now you will get a chance to change your phone into a walkie-talkie. You can make cheap or free international high-quality calls.
So get free and superior clarity of voice with Dingtone.

Signing off
Android Power Hub understands the consequences when users already have many free calling apps on the hit list, so it is overwhelming to select the appropriate one to make a free and high-quality video or voice calls. However, the free calling apps mentioned above are great and provides ultimate performance with a reliable international calling. Make cheap calls to your loved ones now with the highest rated free calling apps and wish them HAPPY EID or GOOD HEALTH.
Stay Connected to Android Power Hub.