7 best video editor apps for Android
|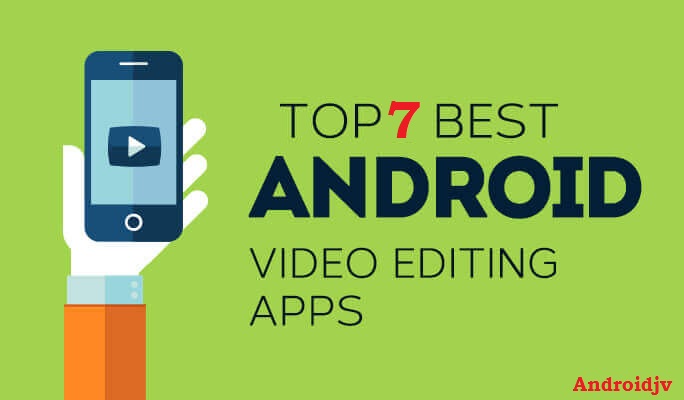 We cannot deny the fact that video editors on Android phones were not good or you can say they do not provide professional results. But now with the advancement and innovation in phones, the apps have also made everything easy and perfect. It allows the users to trim clips, mix and match multiple clips or enables to add the own soundtrack in the background.
Best Video Editor Apps Editors'Choice are one of the best apps which will help to perform even the heaviest tasks which can be performed on computers. You simply do not need specs to install these apps because Android video editor apps are simple to use. All you need is to know how to make it work.
Why you need best android apps?
After shooting a video from your smartphone, you definitely need to edit it to make it more fantastic and to improve the video quality. Most of the applications allow you to import the videos from Android phones to the programs for advanced editing while other apps allow you to shoot the video from the running apps. However, free video editing app lets you do editing easily. Following are the 7 best video editor apps which can be used on Android from PlayStore.
These 7 best video editor apps for Android
1 – VivaVideo – best video editor apps

VivaVideo app is perfect for smartphone and one of the most used video editor app for PC windows. The software has an image slideshow maker which helps you to create a storyboard, import videos or trim the clips easily. Users can edit the videos by using various effects, adding titles text, effects, and filters. However, if you want to make your video more attractive and give it a professional look then sharing feature lets you do that easily.
You can download the app from here.

2 – Quick Video Editor – best video editor apps

If you want to create beautiful videos, then Quik Video Editor is just a few taps away. It is one of the best video editors for Android mobile. All you have to do is select the favorite images and video clips on the Instagram account, Facebook or Android phone; then the fantastic app will create short video clip after analyzing the pictures. Add titles, music, filters or transition effects to make the video more unique and creative.
The quick video editor app download link is here.

3 – AndroVid – best video editor apps

It is one of the best video editor apps – Editors'Choice. AndroVid is the handy video editor app for PC as well as a smartphone. The amazing features allow the user to trim, cut, and edit the videos anytime. You can also add music of your choice in any videos. The incredible advantage you will get is to use additional frames, effects and can also add text. You can create beautiful slideshows with special effects and music. However, the best feature of the app is that you can convert the video to mp3 for free.
Click here AndroVid video editor for android free download apk.

4 – Video Editor – best video editor apps

Most of the people usually ignore the apps with non-imaginative names. But this time, the simple video editor worth your time. The simple video editor allows you to do basic stuff. However, the additional features like adding the text to videos, emojis and the ability to trim or organize clips is easy with this incredible video editor. You can do a variety of tasks by adding video effects to make the video look more amazing and fun. The app is perfect for the user of Instagram and Vine. It is entirely free to use.
Click here to download the best Android video Editor.

5 – Video Show – best video editor apps

One of the powerful application for making the videos is videoShow. The great video editor has a long list of features. It includes text, stickers, themes, and a variety of effects from which you can choose and pick. Users can draw emojis on video and record a voiceover as well. The controls are bit finicky, but the app worth a shot.
Download the amazing free video editing app.
6 – Magisto Video Editor and Maker – best video editor apps

The best video editor app for PC and smartphone offers videos and photos in an amazing way. The professional filmmaking app videos are shown on NBC Spots, Wall Street Journal, Rolling Stone Magazine and CNN. You will be able to transform the video into a magical way. The best movie editing app helps to create and edit all types of videos.
Click here to download the free video editing app Magisto.

7 – Video editor – best video editor apps

The straightforward and user-friendly Android video Editor is great to use. This is perfect Video Editor App for Windows as well as smartphones. The editor's choice application helps to publish, create, and edit videos on Android. It is easy to use and the powerful app for sharing and making videos for Facebook, YouTube, Instagram, and Twitter. So Trust me you will create cool and amazing videos within minutes.
Click here to download best android video editor.

Hope you will love these apps because these apps are worth trying.