Delivery Done Right: How to Ship Products to Your Customers
|
In a recent survey, 45% of consumers were unsatisfied due to late deliveries. Conversely, 57% didn't like the high delivery prices. Half of these polled consumers confirmed that unsatisfactory delivery could stop them from buying from a retailer.
If you want your online business to thrive, efficient delivery shouldn't be debatable. Customers will judge your customer service partly based on how you deliver their orders. With poor delivery services, your quality product won't impress the customers.
Are you wondering how to ship products to customers in a professional, quick, and efficient manner? Here are helpful delivery tips that will propel your small business to greater heights.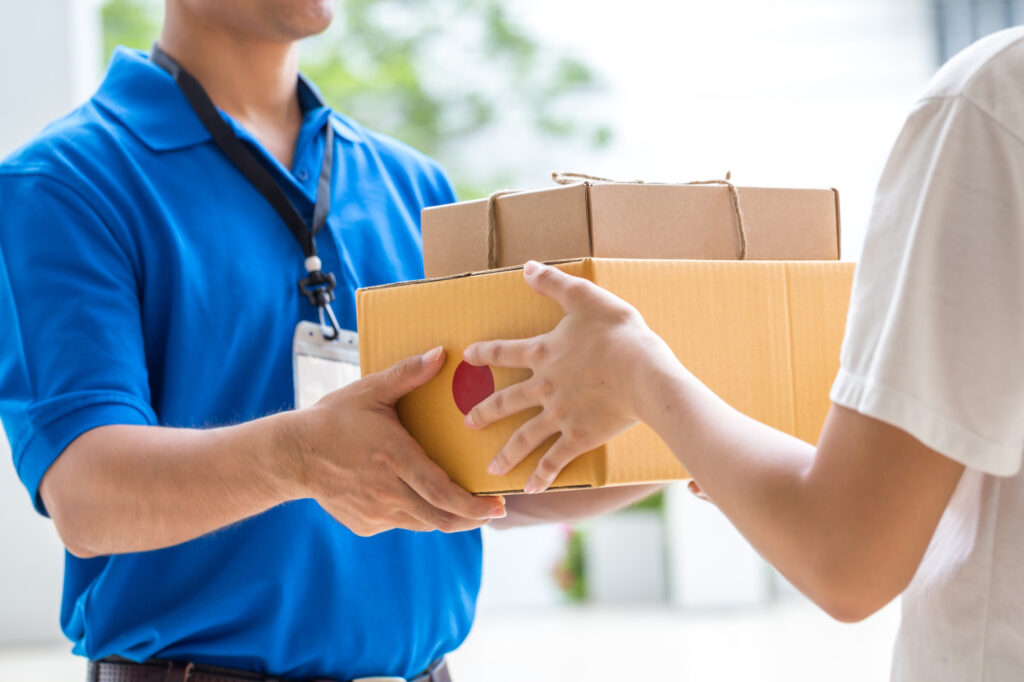 Choose the Right Shipping Method – how to ship products to customers
As an online business, shipping is a great opportunity to build customer loyalty through an exceptional customer service experience. You have plenty of small business delivery options at your disposal. It would help to evaluate these options to know the approach that will make economic sense to your business and still attract your customers.
Free shipping is one of the approaches that retailers use. You can have free shipping for bulk orders. If your competitors are offering free shipping, you might have to toe the line for you to have any leverage.
Flat-rate shipping is another popular option where you provide a fixed extra cost for shipping. Customers will know what to expect as they order an item. On the other hand, real-cost shipping involves charging customers on delivery based on the destination, weight, and size of the products.
It would be best if you were clear on the delivery option you're using on your website. While you may want to give your clients an exceptional delivery service, choose wisely. Your business will collapse in no time if your chosen delivery option isn't resonating with your income.
Take Advantage of the Branding Opportunity
Operating an online business limits the contact you have with potential customers. As such, the brand touchpoints are fewer. You need to take advantage of the packaging to make your brand known.
Quality packaging can increase customer loyalty besides improving brand awareness. Using custom tape will make your packaging appear professional. With your name on the top, you can be confident that your brand will get unbeatable recognition.
The material used for the packaging should also be impressive enough. Opting for eco-friendly packaging materials will appeal to the recipients. You'll reduce the carbon footprint, which is a step towards sustainability.
More importantly, ensure that the material used can hold the products without breaking. The packaging box should be the right size to avoid damaging the item during transportation. If you've been wondering how to ship products to customers in a professional way, the right packaging should be a priority.
Create Shipping Visibility
Today's empowered consumers want to see the order fulfillment process after making a purchase. Fulfillment visibility has become a must-have for any eCommerce, failure to which, you risk losing out on customers. Working on your inventory visibility will increase your company revenue and customer satisfaction.
If you're using the less-than-truckload, delays might be imminent. The LTL trailers work for multiple companies, meaning that routes will be somehow longer, which might delay delivery. It would help to have tracking features to keep checking your freight.
Increased visibility increases the confidence clients have on you. Customers can get alerts to know the progress of their orders. It will also be easier to make modifications to shipping to address any disruptions.
Increase Your Drivers' Efficiency
You drivers can make or break your business. They are in charge of the actual delivery, and mishaps from their end can have adverse effects on your business. It would help to motivate your drivers so that they can increase their efficiency.
Salary alone isn't adequate. You might need to include other rewards, which don't have to be necessarily monetary. From bonuses to recognition, your drivers will be more effective when they feel appreciated.
Your company's culture determines the kind of rewards to give. You can introduce targets and have bonuses for drivers who perform beyond the expectations. Consequently, you will have drivers who aim at delivering products faster while still maintaining quality delivery.
Manage Returns
Returned merchandise in the U.S. totaled $39 billion in 2019. Returns for online businesses and brick and mortar are inevitable. It doesn't matter whether you have high-rated products; customers can return them when they don't find them satisfactory.
You need to include a returns policy on your website. Ignoring the returns process is at your peril. Customers will have a negative view of your brand if your return policy is complex.
One of the small business delivery tips that might make you run losses but maintain clients is having a customer-centric returns policy. Returned products are every retailer's nightmare. However, that shouldn't be a reason not to have a return policy.
Communicate With Your Customers
Communication can solve a range of delivery issues. You can inform customers if any disruptions might cause delays. The warning can save your reputation as most customers will understand.
Making your customers aware of any delays or issues with deliveries will allow them to make timely changes from their end. The communication will address any inefficiencies that might hamper your relationship with clients.
With clients' contacts, it can be easier to send personalized messages for better engagement. Social media platforms are also a great avenue of constant communication. Customers are more likely to prefer a company that informs them of any changes in their delivery.
Now You Know How to Ship Products to Customers
With the variety of small business delivery options, you can't miss an option that resonates with your business needs. It is important to know how to send products to clients in a way that makes economic sense to your company. Fortunately, several tips will guide you in shipping products to your customers.
From quality packaging to shipping visibility, learning how to ship products to customers shouldn't frustrate you. The right delivery will make a difference in how customers perceive your business.
Please explore our site for a range of other informative articles.