How to Use and Download Free Cox Webmail E-mail Service
|

How to Use and Download Cox Webmail Free E-mail Service
Cox communication allows business individuals to use free service along with a purchase of reliable internet package. The efficient Cox webmail services enables users from worldwide to avail unlimited features. By setting up Cox webmail, you can check and configure the incoming as well as outgoing messages accompanied with powered security settings.
Advantages of Cox.net Webmail
Simple and easy to use setup webmail lets the business or working people to stay connected with the best service. Staying connected with clients and business email was never easy. Now experience a new world  with 24/7 availability no matter where you are or wherever you live, webmail.cox.net effortlessly syncs the desktop to blackberry, windows mobile, palm devices, and Apple devices without any hassle, the features of Cox webmail are as follows
Simplified and easy to use setup
All in one email assistance
Simplified setup for phone
Powerful OWA webmail system
Spam and all types of virus protection
How to set up Cox Webmail on Microsoft Outlook
Make sure to follow the step-by-step procedure
Launch the Microsoft Outlook software and then click on the FILE tab. If the startup wizard appears then tab on CANCEL to exit.
Now click on ADD ACCOUNT to add information
Click on MANUALLY CONFIGURE SERVER SETTINGS or SERVER TYPES then click NEXT button.
Click on INTERNET EMAIL and then tap NEXT.
Make sure to complete all the information under user information section including complete email address and your name with the extension @cox.net.
In the SERVER INFORMATION, section Click on POP3 or type pop.cox.net in the incoming mail server field and then type smtp.cox.net in the Outgoing Mail Server field.
Enter the login detail for webmail Cox net. Click on MORE SETTING button.
Now make sure to edit the ADVANCED tab and select SSL in server port numbers for outgoing server. Enter 465 for SSL encryption and under the option of Incoming server POP3, check box for server requires an encrypted connection. Now under the SSL option check that the port is 995.
Finish the settings and check them.
What is Webmail about?
Cox webmail is the well-known application which offers users of Cox communication, business, and residential internet services. The service varies from company needs, users location and specifications because the service of Cox webmail vary from one place to another. Cox net webmail owns the ability to backup the information including Cox net webmail, which merely depends on Cox Internet and the user account. The major webmail Cox net offers our internet packages which are
Preferred
Premier
Essential
Ultimate packages
Every package has different storage space.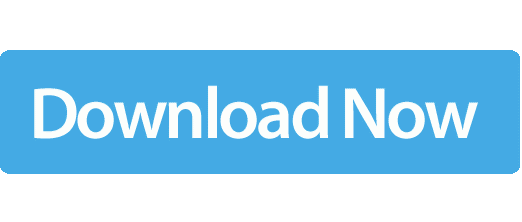 Backup system of Cox webmail
Cox webmail offer the facility of automatic backup to its users which is called as Media Store and Share. The automated backup needs the authorized user account on webmail.cox.net to backup all the information. Automated backup by Cox Communication is one of the efficient and intelligent methods which lets to back up all the information and data present on the account. The feature is easy to access in all local areas, but the service is not available in all markets.
Create secondary account
Cox webmail users can easily create at least 10 different accounts in Webmail. Creating a secondary account is straightforward. All you need is to select a FORWARD option from the original main menu. Then enter the email address of a secondary account. An email will be sent to the secondary account while creating a backup.
For more cox webmail assistance stay tuned to Androidpowerhub.com.