Top Five Best Sandbox Games For Android
|
Sandbox game is not new word for game lovers owing to its unique fun which is considered most significant reason of its popularity. Sandbox games give you privileges to explore open worlds, which is totally different from the traditional games.  In face Sandbox games provide you environment to play games according to your preferences and user has full privileges from start to finish and that' s why it is known as the free roaming game as well.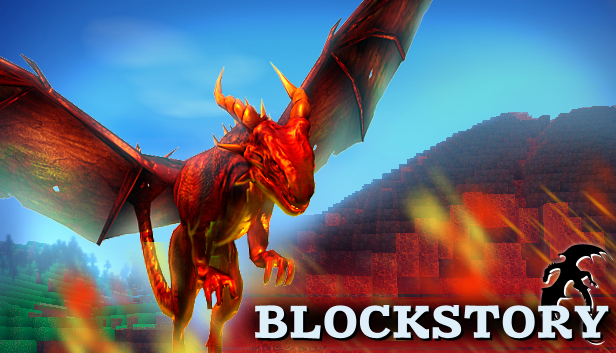 Block Story provides you definitive privileges to shape a world different backgrounds and where you have full access. Actually in this game you have to fly on the dragons and play heroic role to save the word from the disaster. Block Story also has the element of the 3D block building, where you have full heroic, exiting, preservative role paying and to be a greatest warrior to save empire. One of most features are, you can create several new missions and also guide you from wizard how to lead and discover wonders, discovering the frequent biomes from desert etc.
Key Features
• Interactive Fire
• Farming
• Discover several new exciting quests
• Learn from a wise Wizard on how to discover the many wonders of Block Story
• Ride on dragons and 29 other creatures
• Infinite hours of RPG exploration game play
• Explore numerous biomes from desert wastelands to arctic mountain ranges but look out for the ice dragon
• Encounter numerous supporting characters that will assist you on your quests.
• Level up your hero with customized stats and attributes
• Use the crafting system to forge a slew of magical items – from lighting swords, mystical staves and rare artifacts that summon dragons and other creatures that will aid you in battle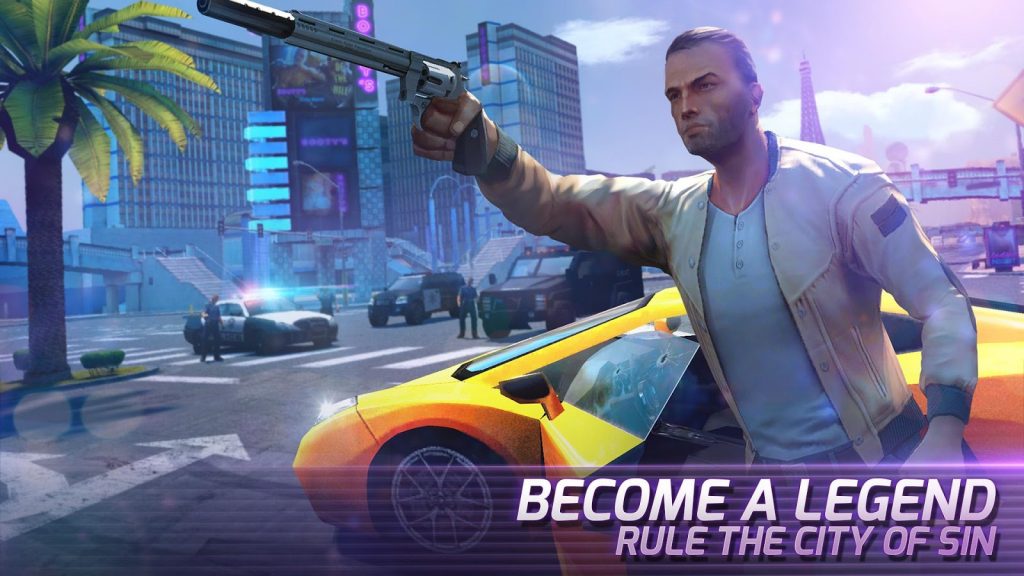 Gangster Vegas is the master piece of the Game loft and it also brings new features, new things in the empire of the Grand Theft Auto game.  Gangster Vegas having all the elements of the exciting, fun, high quality graphics, gun wars and complete missions. By Default place of the game is Las Vegas, with having the option to change to explore the city according to your desire and ambitions. Playing as MMA fighter (Mixed Martial Arts), having the options to go through 80 missions with full of actions, excitement are the key features of the Gangster Vegas. It compatible from version Android 2.3 to up and can be installed on tablets and smartphones as well.

What's New
Update 20 brings awesome new items and maximizes your quality of life in the game.
Xuanlong and WattaWokka: These wheels will drive you crazy!
Big 'n' Silent: Send a deadly message to your foes.
Angelicus: Spread the love through the City of Sin!
Vehicle Health Bar: Reacts to damage received and the use of Repair Kits.
New Superskills: Decrease the negative effects of weapon heating by upgrading this new skill set!
"Ready to Collect": Never miss income collection thanks to this indicator.
Oddworld: Stranger's Wrath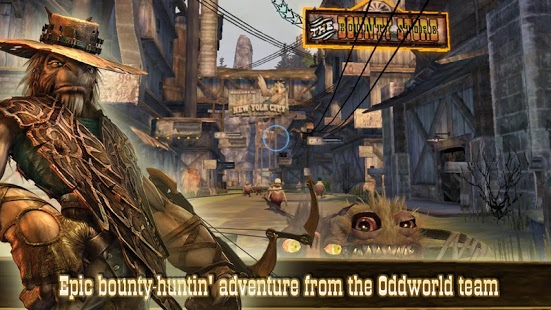 It delivers you cherished, stunning, dexterously game environment hardly to seen such game experience, amusement from other gaming.  It is the mixed juicy blend of the wild, beautiful, exceptional fight, including towns, numerous landscapes, and unique element of FPS style game, with having customization, modified controls, also provide you full configurable, friendly touch screen along with joystick to manage the sensitive movement and more control to game and to meet the incredible funny, enemies.

What's New
1.0.7 – 1.0.13
– Fixes for various devices and OS versions.
1.0.5
– Stranger's full run can now be manual (hold X button). See Controls Settings
– Resolve more Adreno driver issues.
1.0.4
– Support even more gamepads.
– Resolves various device issues
1.0.3
– Add app exit button on main menu
– Improve sharpness of graphics
– Add camera distance setting allowing to be closer to Stranger
– Add support for some Adreno 22x devices such as US Galaxy S3.
Previous:
– Performance enhancements.
Features:
* Fully configurable touch-screen controls let you move & re-size individual buttons to suit your play style
* Scalable virtual joystick for fine tuning sensitivity of movement
* Explore living towns, lush forests, and massive industrial facilities
* Seamlessly transition between first-person shooter and third-person platform
* Scour your surroundings for live ammo
* Work with a range of strategies to surprise, stun, lure, blast and bag devious outlaws
* Meet incredibly odd, funny and smack-talking townsfolk, enemies and natives
* Fight dozens of varied bosses with outlandish arsenals and outrageous names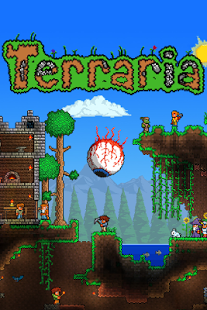 Terraria is one of the most famous game from the older versions of Sandbox games and very familiar to MineCraft. It has unique combination of floating islands in the sky along with underworld's deepest level.  It is full of actions, adventure, and battle with different criminal bosses ad also support to multiplayer feature, up to 4 players , more than 1360 crafting methods, more than 12 environments etc,

What's New
Critical fixes.
MULTIPLAYER – Local WiFi games support up to 4 players cross-platform on any mobile device!
Over a DOZEN environments to explore!
– Dynamic water & lava, day/night cycles!
– Create worlds as large as 4200 x 1200 tiles ("Small" worlds on PC)!
Every pixel of Terraria has been crafted for the BEST possible mobile experience!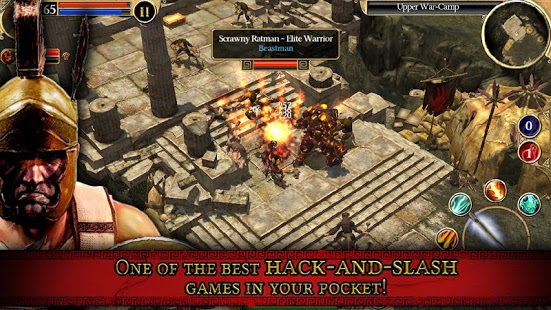 Titan Quest rely among the most adventure games and releases in 2016. Most prominent features of this game are to killing the bad guys, can choose environment from the old most famous civilizations like China, Egypt, Bablyon , can create your own character of hero to unlock awesome power, adding skills of craftsmanship, magic to character, and can also special things to complete your quest, awesome designed touch friendly environment differ it from all other adventure games.

Specially adapted for mobile devices, this new version offers numerous new features:
• A new touch-friendly interface
• Completely redesigned touch-friendly gameplay
• High-quality graphics
• A huge, open world to explore
• Full day/night cycle
• 80 different mythological creatures: Minotaurs, Cyclopses, Gorgons, and many more
• 1200+ items to discover
• 30 different character classes
• 150 different character skills
• Colossal playtime of more than 60 hours
• Scalable difficulty modes: weapons and enemies match your skill level
• Dozens of unlockable achievements to discover
• No ads, no in-app purchases. Full Premium experience – Enjoy the full content for one price!
What's New
Update 1.0.1:
– Improvement of battery usage
– Fix issues with some enemies not moving
– Performance improvement
– Minor text issues fixed