5 Android Emoji Maker Apps with Best Combinations
|
Are you looking for some best android emoji maker? Internet has a diversity of emojis. There are many emojis in android apps that can help you express your emotions in chats, videos and photos. Emojis helps us to add fun in our conversation. Sometimes we still don't find proper emojis that express your exact emotions because of this there are many android emoji maker apps introduced. In quarantine you can create your own different emojis that help you express your emotions.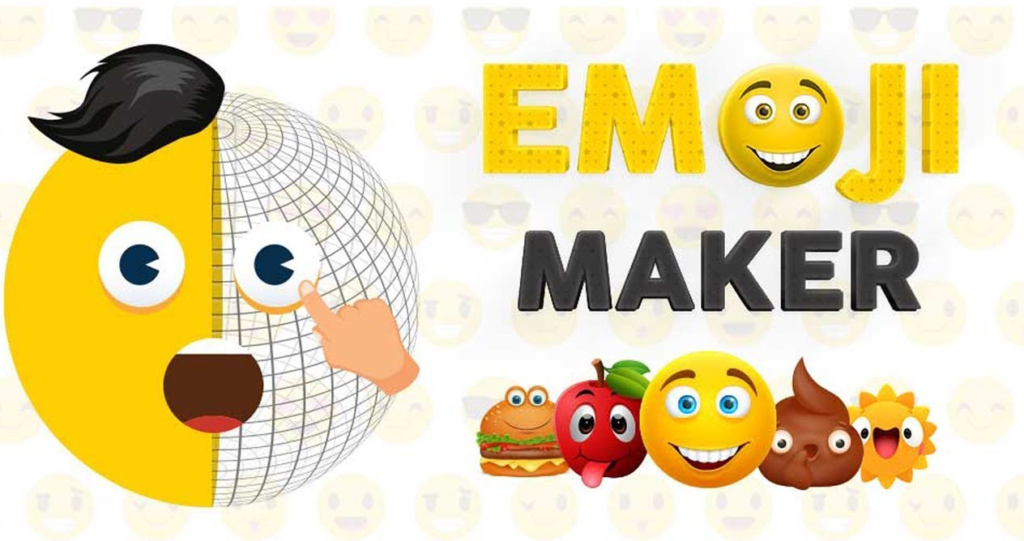 1 – Emoji Maker – Create Stickers, Emoticons, Emojis
It is a well-known app for creating your own stickers and emojis with diverse looks. It provides you with many different face looks, hair, noses, mouth and eyes to create some funny or scary stickers and emojis. You can design your own emojis with fancy glasses, hats and many other amazing stuffs. This app can help you create many emojis in different colors. You can create emojis in yellow and in many other colors. Now in this boredom you can create many different emojis, emoticons and stickers with different styles and facial expressions.
2 – Emoji Crack – Make New Emoji
Emoji crack is the easiest app by which you can create variety of emojis in no time. Others will get impressed by your creativity and talent that can you have a chance to create with this app. "Emoji Crack" provides variety of best emoji combinations. It provides eyes with different looks, mouth with various teeth patterns, different styles of mustaches, numerous face shapes and you can decorate your emojis with a lot of accessories. Accessories will make your emojis more detailed and make them look creative.
3 – Emoji Maker – Free Personal Animated Phone Emojis
In this app you will find some extraordinary and unique features. It is a commanding app for making emojis. You can make your own emojis on android. It is a photo emoji app. By this emoji maker app, you can create emojis from your photos. It provides you with many tools so that you can design your own emoji. The best feature is that you can adjust the size of the things you chose. There is a variety of beards, eyes, hands, colors and many other tools. It also gives you the best emoji collection.
4 – Bitmoji
Bitmoji is the most popular app that has variety of different tools that help you create emojis and stickers. The most impressive feature is that you can share it directly from your Gboard because of this amazing feature you don't have to launch another app. You can create some unique characters that no one else had. It helps you to create the animated version of yourself and it is effortless app. It is also used for snapchat to create your avatar. Create a bitmoji and then link it to your snapchat. It is creating your own emoji app.
5 – MojiPop App
Create your own version of cartoon sticker with this app. It is emoji creator from photo app for androids. With these cartoon stickers you can add pleasure to your conversation and enlighten your mood. This app is great for cartoon lovers. There are easy steps to create yourself into a cartoon and then by only 2 taps you can have a diverse variety of stickers of your own picture. In this quarantine make your own emojis or stickers, send them to your friends and get them surprised.
Conclusion:
If you are bored by the same old emojis, then create your own emojis and stickers by the apps mentioned above. Create a diversity of your own emojis and enlighten your conversations with your loved ones. Above mentioned are the best emoji maker apps android which help you to create emojis from your own photos.