Get 5 Best Emoji Apps for Android Users in 2023
|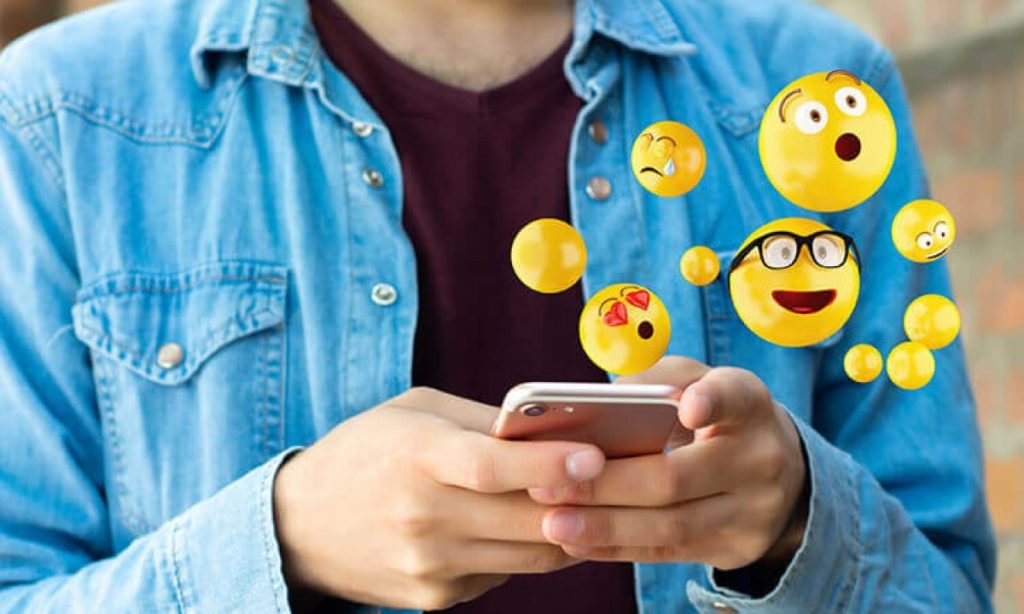 Best Emoji Apps for Android for a ton of fun
Emojis indeed add spice to the conversations. These small little cute colorful icons are used infinite times daily in our conversation. They make communication fun and entertaining. Yes, we know that texting or messaging is boring due to which emojis are introduced to convey feelings to the receiver ideally. They truly add meaning to chats by making it more interactive. Smartphones have built-in 1000`s of keyboard emojis which does make texting great. There are many best emoji apps for Android offering various stickers and emojis which can be added frequently to make conversation full of emotions.
1- Kika Keyboard
Kika is the best emoji app for Android that lets you browse through 100`s of emojis along with different fonts. Add amazing and funny GIFs to conversations or your emotions. The keyboard also offers great themes and a variety of customization options. User can enable voice typing as well because it is one of the great modern emojis Android apps of a keyboard. If you want to enjoy modern typing style, use a swipe option for efficient typing speed. Kika keyboard has a dictionary and saves the new words automatically and also recognizes the typing patterns of the user. App offers in-app purchases but available for free on Google Store.
2- Swiftkey Keyboard
It is a great emoji app with built-in emoji plugin. The intelligent keyboard instantly suggests suitable emoji for any phrase or word. The AI-based Swiftkey keyboard learns the writing pattern and saves the new typed words. Predictive text and autocorrect option works optimally with this keyboard. Swiftkey Keyboard offers 1000`s of emojis for almost every word or phrase. The app is fun and makes typing more interactive.
3- Bitmoji
Bitmoji is one of the best emoji apps for Android with massive emoticons and sticker library. It makes communication fun and intuitive. Bitmoji emoji app enables a user to create customized emoticon. After installation, the app links many other messaging apps enabling a user to use a wide variety of emojis to communicate in a better way even on various social platforms. Even with the stickers, it makes a conversation easy.
4- Gboard
There might be a possibility that you got bore with the traditional keyboard so downloading a Gboard is a reliable option for you. In many Android smartphones, you will find Gboard already installed and all you need is to select Gboard from the settings and use it. Google Keyboard is fun and fasts to use. It also offers word suggestions, supports voice typing and enables a user to utilize a great number of emojis. Gboard supports GIFs and many cool stickers. The keyboard is convenient and quicker as compared to any other emoji app.
5- Facemoji Keyboard
The most popular and best emoji app for Android offers highly customizable settings to users with hundreds of backgrounds and themes. User will get a great library of stickers as well as emoticons. Facemoji app appears on the top of the list mentions more than 3600+ emoticons with reliable options to make conversations premium. The app is available for free and offers many additional features. the keyboard works seamlessly for an in-game conversation like Free fire, Rule of Survival, Mobile Le and Clash of clans.
Verdict
Emoji is grown into prominence from the last few years. Thanks to Android and its innovative or customization settings that offer good emoji apps to add different moods, spirits, and colors to our daily conversations. So be a part of the evolution and use the best apps to have great certain emotions added to chats.