5 best 4D drawing apps for Android FREE
|
As the technology has evolved drawing is not confined to paper only.  Dozen of apps have been created for devices nowadays. These apps allow you to draw digitally, learn new skills and polish your skills. The question rises that which app is the best? To answer this question, we have rounded some TOP 5 BEST 4D DRAWING APPS FOR ANDROID.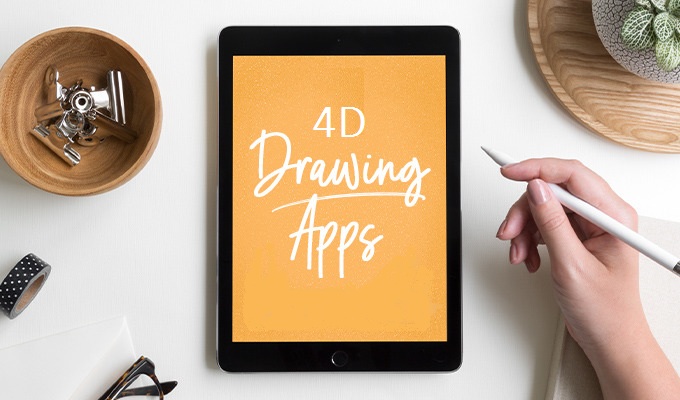 1 – ANIMATE IT!
Animate it! Has many different features that are really useful for the ambitious animators of today. It allows to create sketches and poses on your device whenever you have an inspiration. Its use is simple and spontaneous. You can perform function by touching dragging and others. Children can also use the app to create animations, it is favorite of children, game developers and professional animators. There are various skins available for your character, props and land creation facilities. The only defect is that no instructions are given as well as there is no tutorial.
2 – ANIMATE ME – BEST 4D DRAWING APPS
ANIMATE ME is perfect for kids as well as for adults.  People have been using this apps to create 3D and 4D animations to upload on YouTube. This app has in-build cartoons characters that is a help for kids and to those who are beginner in the world of animation to get them to know the basics. You can make your animation do various actions such as running, jumping, walking and talking. It includes a tutorial that would make it easy for the beginners.
3 – QUBISM –  4D DRAWING APP
Have you heard about the game Minecraft? This app is similar to it. You can make your animation with the help of cubes. Your animations will be similar to Minecraft's and it a different style for your animation. The blocks can be starched, added, deleted and etc. once you are done with animation you can move your animations and then it will be ready for printing on your PC. It is a free app.
4 – ADOBE ILLUSTRATOR DRAW
ADOBE ILLUSTRATOR DRAW has full layer support such as desktop counterpart. It supports zoom up to x64 so that you can see all the fine details. This app has five pen tips and all of them have different customized features. Your work can be exported to the other devices and hen you can open it in photoshop or illustrator. It is a free app and it is also available on iOS.
5 – THINGIVERSE – BEST DRAWING APP
THINGIVERSE is a great app for the people you are new to animation and if they are busy all the time.  You can download this app on your mobile and whenever you are free you can simply use this app and also learn many amazing new tricks for animation. It shares a huge community sharing 3D models for free. You can easily upload photos from THINGIVERSE to share I with the community and print your animation.
CONCLUSION
These are great for the people who want to learn new things and enhance their skills. You can choose your favorite app that meets your needs and use it to highlight your skills as an animator.