Google Play services tell dreams to be their own boss in bizarre Play Store ad listing
|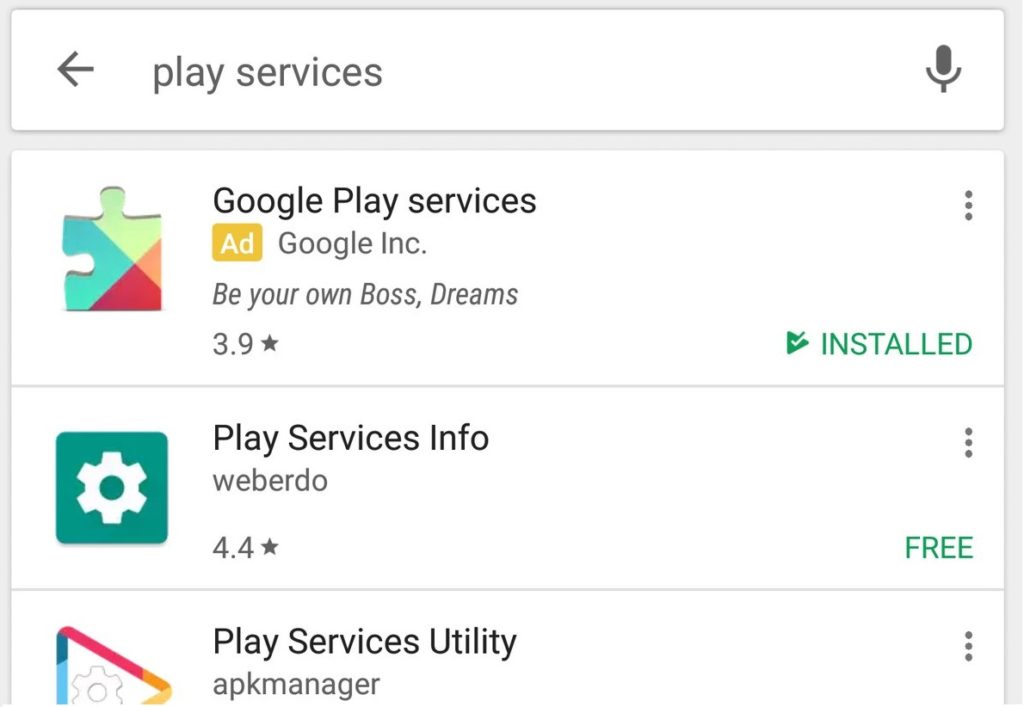 Google Play Services for Android
If you are a regular Android user, Google Play services is a regular app that you may use to make your life easy to handle. The update Google Play services ensure that all of the apps in your smartphone are working perfectly fine. Google Play is smart app that constantly checks that whether the installed apps are latest or not.
The Google Play services are simply amazing and let you authenticate, access the latest privacy setting, helps to synchronize contacts or even allows you to use location based services. Besides all of the app management, Google play service contributes to enhancing the smartphone experience. You can search for various things, kill your boredom with best games, use maps and much more. The unlimited options availability helps you to manage the location settings and cater every individual`s business and personal needs.
Are you wondering what Google Play Services is? The essential app for every android device helps to find an appropriate solution for phone problems due to which Google Play service is considered more important than Android.
After the recent Google Play services update, the tagline of the app has changed, and shows BE YOUR OWN BOSS, DREAMS. The slogan is considered strange or even bizarre for many tech freaks, but we cannot deny the fact that Google is up to much strange stuff. Even though the tagline is motivational and inspirational which lets the user download the app instantly.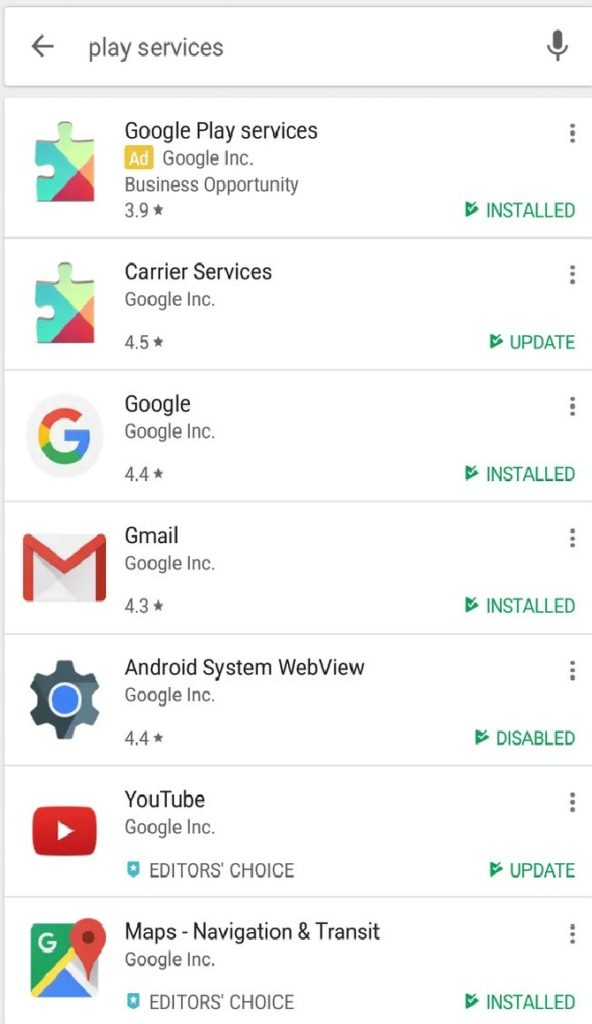 What`s happening with Google play services?
First of all the thing to notice is that Google play services app in the play store is not listed in the search results. The app is hidden. If you search for an exact keyword. You will not find the app due to which many of the users were shocked to receive pop up results of Google Play services. That means Google Play service is appearing as an ad in Google Play.
So do not worry, neither you have to get nuts on this because you will most likely to have the same experience. Do not forget to mention your experience in the comments below. Android Power Hub has got the same experience which is likely to be odd.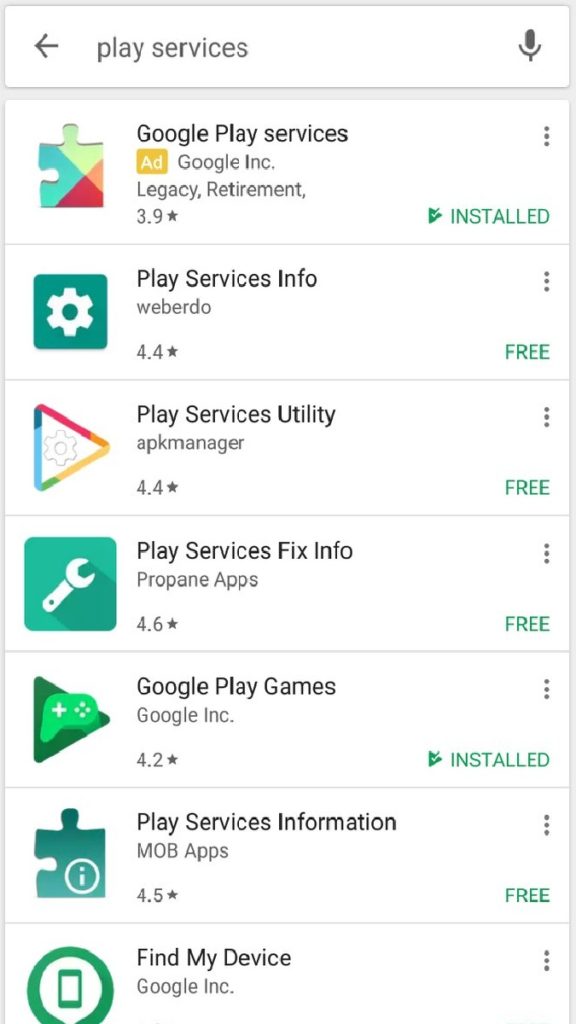 Twitter proofs – Google play services
Android Power Hub has reviewed many comments and found proofs on Instagram as well as on Twitter.
https://twitter.com/RonAmadeo/status/887742014648987656/photo/1
Now, most of the users have found BUSINESS OPPORTUNITY as a tagline. What is wrong with Google Play Services?
https://twitter.com/RonAmadeo/status/887765032121008128/photo/1
Here comes the third Tagline LEGACY, RETIREMENT. The user checked the tagline on other devices such as Galaxy S6 with the running Android 6 Marshmallow. While on Galaxy S8+ with Nougat Android 7 it showed HEALTH BEAUTY PRODUCTS. It is assumed random.
https://twitter.com/RonAmadeo/status/887766080495788039?ref_src=twsrc%5Etfw&ref_url=http%3A%2F%2F9to5google.com%2F2017%2F07%2F19%2Fgoogle-play-services-play-store-ad%2F
Every android user is confused, what is actually going on. Most of the technology freaks predicted that Google play services behaves as a motivator and simultaneously displays unrelated app tagline.
Let us know
It is the time that you open the Google Store and let us know what you saw in the tagline under Google Play Services. Search for the keyword PLAY SERVICES by opening Play store app and spits out the unique phrase you will find. Make sure to mention your Android version and the device set you are using due to which it is easy to discover the pattern madness.