5 Best News Apps For iPhone And Android Smartphones
|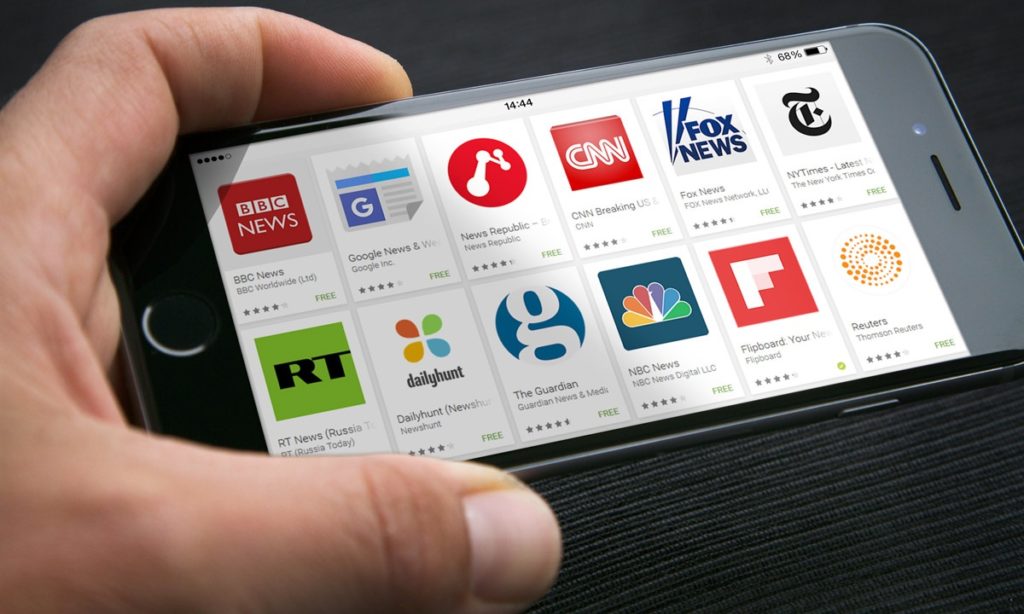 Do you want to stay informed with the latest current affairs? Then News apps will keep you informed all day long. The convenience of downloading world news apps have reshaped the lives of people who want to stay ahead and concerned about the news. With the advancement in technology, the tabloids, newspapers, and broadcasting of current news have become outdated. Everyone relies on social platforms or merely on the best news app to get the latest news instantly with a notification.
The main reason to stay intact with best news apps for iPhone and Android smartphones is they offer the best options and features. People get their desired sources compiled under one tab. So check out the latest news apps to download.
1- Google News – Free News Apps Download

Want to enjoy Play Newsstand? Then download Google News for relevant and up to date content. The app uses AI techniques and delivers preferred news in the feed. Under the FOR YOU tab, you will get the news developments and latest headlines or even the personalized headlines based on the user activity. Moreover, it is an ad-free news app designed to offer full coverage of updated news.
2 -Top Buzz News

If you are looking for entertaining news, topbuzz is the ultimate choice. The app is perfect for hard news and shows only particular headlines according to user selection. It is one of the top news apps that feature different entertaining elements such as funny section, video trending tab, GIF section and other. For trending and fresh content, it is an amazing app.
Download Link:
3 -BBC News
When it comes to news, how can you miss downloading BBC news channel app? The app is considered as the unbiased news application because of featuring non-sensational news. You will get the latest news or reports from all over the world under one tap. It features different sections with a friendly layout that includes live streaming and reading content. It is the only app that offers control over data notified by app.
4 -Flipboard News

Flipboard is the highest rated world news app that comes with a user-friendly interface, amazing style, and appealing look. It offers stories and news analyzed according to user choice. User can add different articles on Flipboard under the option of a custom made a magazine. Additional features of the app make news reading fun.
5 -AOL News

To keep you updated with American news, AOL is the great USA News Apps that is well-reputed and provide users authentic news. The AOL news service was established back in the 1980s and was famous to provide unbiased and strong opinions regarding news. From years it is the best app because of the embedded features that includes daily forecast notification according to the user's current location and the search facility. Users can even watch trending videos and clips on different topics.
Wrapping up
The news freaks wants to stay up to date with latest news and never compromise to waste their time by browsing websites for current affairs. So, thanks to all of the dedicated best news Apps 2020 for iPhone and Android smartphones, which are easy to download and assist people with hectic work routine. It is good to pick the right app that satisfies your reading and develop the interest.