Top 5 Best global cash card apps android – Android power Hub
|
5 Best Global Cash Card Protect Apps
Are you looking for the best ways of getting cash from a reliable Android app? Then we have gathered the top 5 best global cash card mobile apps who owns expanding capability with the finance industry and have made a transition of money digitally easy. It was old times when people have to deal with traditional bank rules and regulations to transfer money but with the advancement of technology, people can maintain their accounts through smartphones.
Global cash card apps are competing and offer a variety of services including peer to peer payments, foreign money transfer, and everything related. So, find out free Android global cash card apps features.
1 – Skrill – Best global cash card apps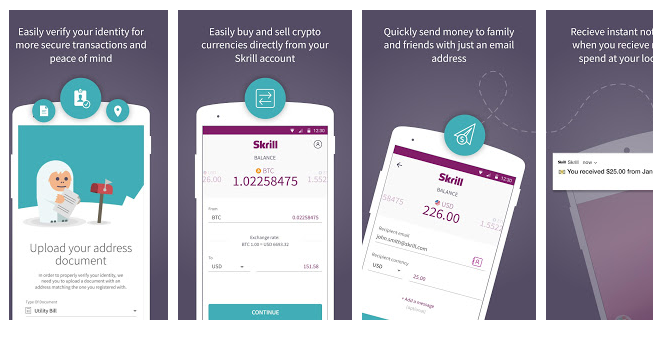 Skrill is a digital convenient wallet service that enables a user to transfer money within minutes across the globe. The app promises to make direct transactions within seconds and also supports merchant, commercial and business processing services. It is available worldwide in 200 countries and supports more than 40 currencies. Its global reach has made international business easily.
Pros
Intuitive user-friendly app
Amazing hosted payment page
Owns capability to support in-app payments
Easily incorporates the third party shopping carts
Cons
Fees are charged to transfer money
An account holder may experience account stability or maintenance issues
Customer support is not reliable
The Android app is available online for free. Click here to download the app.

2 – Payoneer – Free global cash card app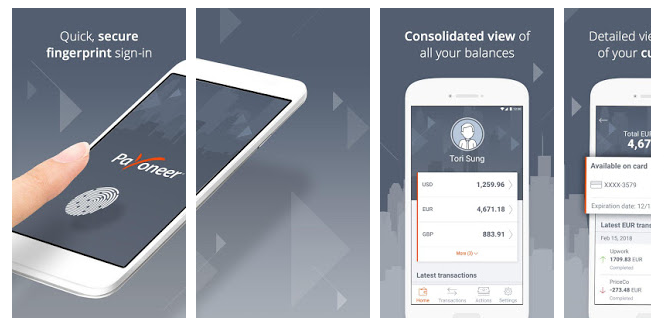 Payoneer services were founded in 2005 allowing people to make online transactions internationally all over the globe. Currently, more than 4 million users utilize the services in more than 200 countries. The service is handy and owns all PayPal capabilities. Any user can sign up for free in a few minutes and can receive and send money. However, the card is not a credit card and cannot be used on POS systems.
Pros
It does not charge early termination and supports a month to month billing
Money can be transferred between Payoneer accounts without any fees
A reliable and authentic source for international businesses especially freelancers
Cons
Annual fees are expensive
Credit card transaction fees are high
There is no virtual payment gateway or terminal
Global cash card mobile app is available for free to download. Click here.

3 – Cards-Mobile Wallet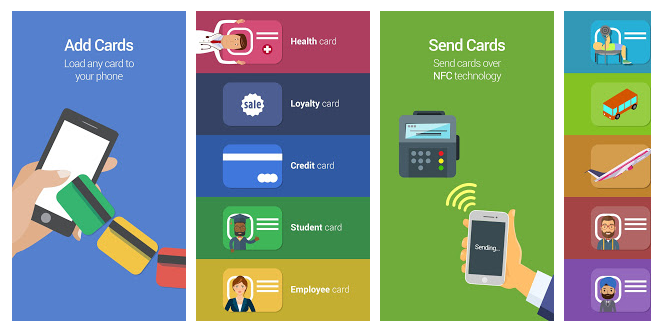 A mobile wallet is a perfect and new conventional way of managing cash. It lets people pay for services and goods by using a smartphone. It actually makes transactions faster with an increased security level. The interface is smooth and user-friendly. Thus, the concept of the app is to provide customers a walletless life.
Pros 
Offers a convenient way to manage cash and cards
Helps to manage all sorts of cards
Chances of fraud are reduced
Cons
Requires a reliable internet connection
Losing the phone pin or code may increase chances of losing all cards
Do not forget to click here to download Cards-Mobile Wallet

4 – TransferWise Money Transfer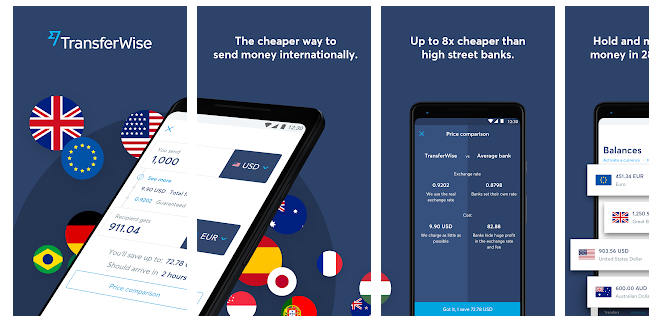 Are you looking for a smart way to transfer money? Then TransferWise Money Transfer enables a user to send and receive money globally in a safe way. TransferWIse does not charge any high fees. The interface is easy and simple which lets you make transaction 8x cheaply. However, you do not have to worry about money conversion because it will ask for currency options and send equivalent amount accordingly.
Pros
Easy to use
Cheaper transaction fees
Lets you manage account online
Safe and secure to use
Cons
Transactions are not fast but safe to use
Service is available in 58 countries
Click here to download Global cash card app

5 – GCash-Buy Load, pay Bills and send money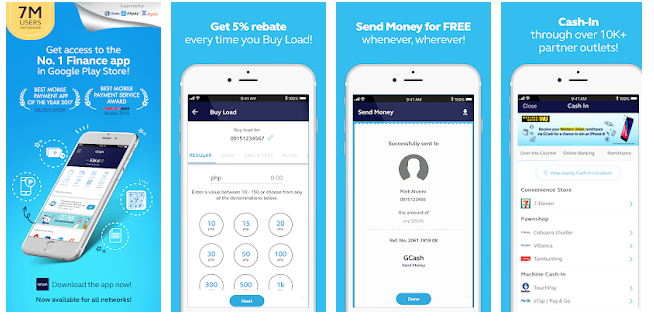 GCash is one and all app that lets the user buy a load, send money or even pay bills through the reliable app. The online app offers amazing features which give an ultimate advantage to the users. A user can activate the American Express card feature which allows them to shop online from US stores. Users can use an app without any internet connection by dialing *143#.
Pros
Use GCash for free without any transactions charges.
Enables you to pay bills online
Link your card with PayPal
Cons
Unresponsive customer support
Not recommended for business transactions
Free Global cash card apps can be downloaded by clicking here.

lucktastic Android app – Win Prizes, Gift Cards & Real Rewards
Scratch and Win with Lucktastic! Play 100% free scratch cards! Pick your theme, swipe to scratch and test your luck. Our scratch cards are updated daily
Verdict
It was old times when people have to keep a record of their bills, payment, and cash. Now, it is easy to manage your wallet with free Global Cash card apps. People can send or receive money virtually between friends and family within seconds. Do not forget to mention your favorite effortless money exchange Global cash card apps.