What is the Best Scheduling Software for Employers? 7 Great Options
|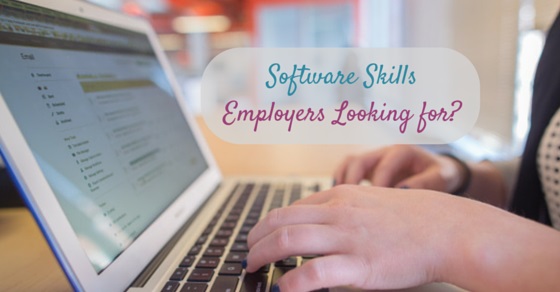 As a manager or business owner, you have a lot on your plate. If you dread mapping out your employees' schedules every week, we have good news for you.
There's an easier way to approach this important job: use scheduling software.
If you're ready to ditch the spreadsheets and reduce the amount of time you spend on this task, use this guide to help you find the best scheduling software solution for your business.
Scheduling Software Advantages
Like many software tools, scheduling software saves managers and employers time. Statistics show that the average restaurant manager spends about 3 hours weekly manually arranging an employee schedule.
You could cut that time down significantly with an online scheduling tool. If schedule changes happen and shifts become available, you'll know about it quickly. And you can notify your employees too so they can claim a shift or swap schedules.
In addition to saving time, you can also reduce the likelihood of human error when shift planning. And you can also stay on top of labor law compliance standards related to employee scheduling.
7 of the Best Scheduling Software Options
Browsing employee scheduling software reviews is a great way to get a feel for whether a tool is right for your business. But here are seven ideas to help you get started with your search.
Deputy
This program is geared toward companies that employee hourly and shift workers. It offers easy drag-and-drop scheduling and even has some advanced features like payroll system integration.
Shiftboard
Shiftboard is best for medium to large businesses. You can set schedules based on rules you set up in the system, create scheduling reports, and also link it up to HR, POS, and applicant-tracking systems.
Ximble
This is a great tool for businesses that need to observe compliance standards for overtime workers. You'll get scheduling, time management, and team communications tools through a mobile app.
When I Work
This free platform can help you manage your company of 75 employers or fewer. With the zero-cost tier, you gain access to reporting, scheduling, time and attendance management tools, plus some other product integrations.
Hot Schedules
If you run a business in the hospitality or retail space, this could be your solution. It starts at just $2 per month for every employee and comes with useful tools like overtime alert and shift swapping.
Sling
With Sling, shifts are easy to assign and schedule. It's a free scheduling and communication platform that is best suited to companies that employ shift workers.
Humanity
If you want every possible extra feature available for your hospitality business, Humanity is worth a closer look. Three pricing plans yield access to bells and whistles like mobile shift trading and guidance on schedule optimization.
Keep Your Business Thriving
Finding the best scheduling software for your company is just one way you can keep your business successful. Also Get 5 Best Business Apps For Android
For more tips, inspiration, and advice about growing your brand, drawing more website visitors, and other eCommerce best practices, keep browsing our blog. And don't forget to sign up for updates straight to your inbox.